THE OLD SNOW COUTNRY Experience
LIMITED TIME ONLY!
Explore the culture and wisdom of life
under extreme conditions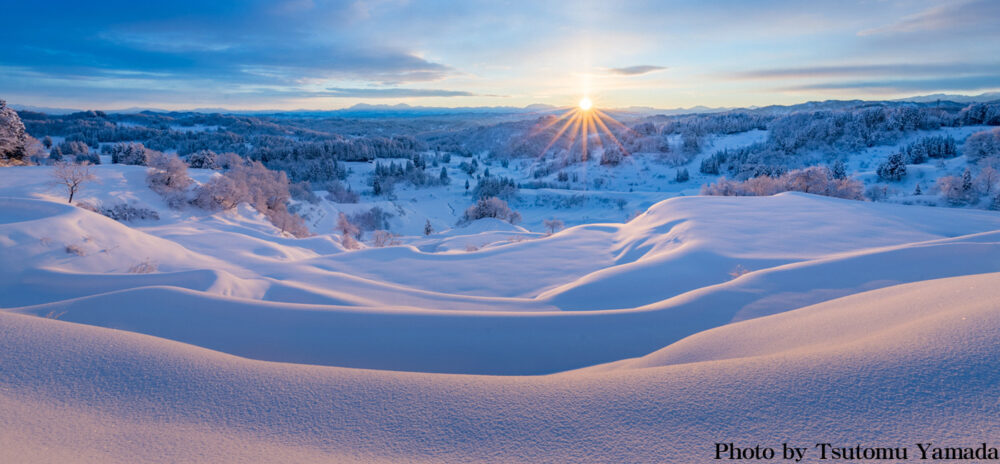 Niigata has one of the heaviest snowfalls in the world. These extreme conditions brought forth a unique culture and lifestyle.
Despite the fact that there are many relatively warm places that share the same latitude as Niigata (San Francisco, Athens, and Lisbon to name a few), Niigata prefecture has one of the heaviest snowfalls in the world. Unique atmospheric conditions, ocean currents and geographical features all conspire together to bury Niigata in more than 3 meters of snow every winter.
Our ancestors understood the unique benefits and uses of snow. Snow was used in food preservation, weaving, and celebrated in festivals and games. Thawed snow water enabled to produce the best rice and sake and provided abundant water for other types of vegetation. Tools and buildings were built strong and sturdy to withstand the extreme conditions.
In this tour, you can experience the life of this snow region.
EVENT DATE
February 6th, 2022
PROGRAM
08:30 Departure from Niigata Station
11:00 Special Snow-storage facility tour and a chance to make your own special snowmen (a gift to take home)
12:15 Furusato Experience Center: where you can experience life and culture of the Japanese snow country, try your feet at snowshoes, and even participate in some traditional crafts.
18:20 Return to Niigata Station
PRICE
Adult – 12,000 JPY             Children – 11,000 JPY
PREFECTURE DISCOUNT
Adult – 7,000 JPY               Children – 6,000 JPY
※This discount is for residence of the following prefectures: Niigata, Yamagata, Nagano, Gunma, Toyama
APPLICATION DEADLINE
January 21st, 2022
PAYMENT PROCESS
This tour is hosted by an outside company – Tobu Tours. After we confirm your registration, an invoice will be sent to your home address to be paid via a bank transfer.
More information
Pamphlet  (Japanese only)
Terms of Service (Japanese only)
Please note that the Terms of Service below may not completely apply to this tour (e.g. The "Payment" section)
(FYI all photos are just an illustration)
Tour Information
Reservation
Date

February 6th, 2022

Duration

Day Tour

Fee

From 7,000 JPY

Meeting place

NIigata Station South Exit