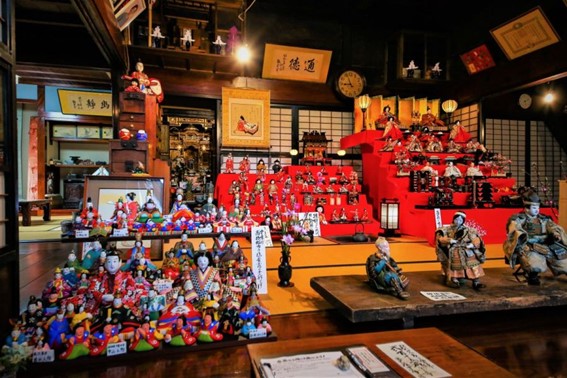 https://niigata-kankou.or.jp/event/13001
Hinamatsuri
or Doll Festival is an occasion to cele
brate the growth and happiness of young girls. Every year it is held on March 3
rd
. Families with daughters decorate their homes with intricate doll (
hina-ningyo
) displays. It is believed that this custom, like many others, came from China. Ancient Chinese would make special dolls to ward off evil by transferring sin from body to the doll.
The hina-ningyo depict the imperial court.
At the top of the display is the Emperor (odairi-sama) and the Empress (ohina-sama). Next, come the three court ladies(sannin-kanjo). On the third level five court musicians(gonin-bayashi) play their instruments. On the fourth are two ministers sadaijin on the left and udaijin on the right. The last level has three servants(sannin-jougo).
However, these days, some families use customized displays, that mirror the members of their family and include only dolls for the parents and the daughters.
As always special day mean special food!
Hinamtsuri is a spring holiday. The food eaten on this day is meant to reflect that. Colorful and pink themed dishes are very common.
Traditional choices for Hinamtsuri include chirashi-zushi (rice, topped with raw fish, seaweed, and vegetables), clam soup, sweet white sake (shirozake), rice cake cubes (hina arare) and diamond-shaped rice cakes (hishimochi).
Niigata local customs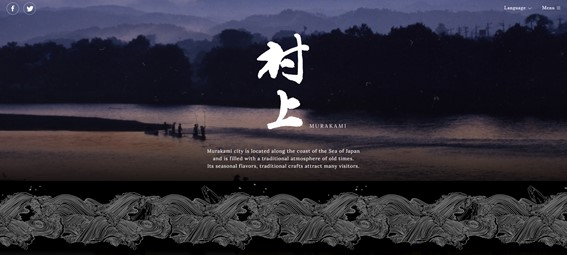 Murakami city, located in the northern part of Niigata Prefecture, is known for its castle and Doll Festival. There are unique Hina dolls and samurai dolls that each family passes down through generations. Each doll carries with it the memories and wishes of the house.
"Castle Town Murakami Machiya Doll Tour" is held in the area called Old Trademen Town. You can visit stores, such as Machiya (a traditional townhouse), and shops while strolling around the town. It is also a very valuable opportunity to see the inside of Murakami Town, which is usually difficult to enter.
Approximately 4,000 "dolls" from Edo to Heisei period (1603 – 2019) are displayed. The exhibition spans approximately 80 participating stores.
This year, the dolls festival in Murakami city will be held from 1st of March to the 3rd of April. It is definitely worth a visit!
If you want more information, contact us below and we'll help you out!
---
Jerry A was born in Niigata and he is very proud of his hometown. Every day, he is delighted by the contrast of Niigata City business district and the raw nature of the surrounding farms and mountains. He likes to write about Niigata culture, history, and traditions.

He is a big fan of Sake.