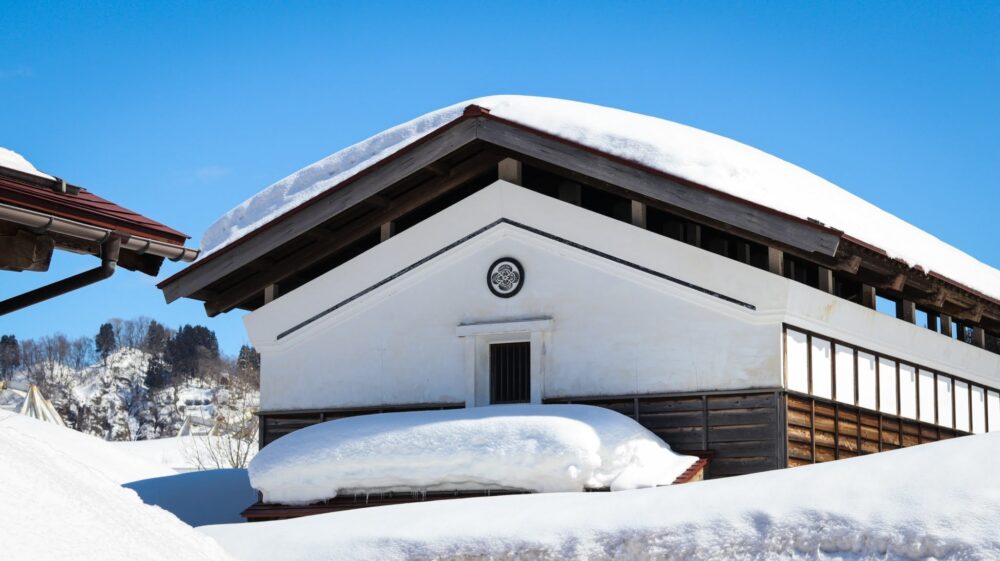 Tokamachi is the most populated area to get the amount of snow that it does (even with the marked decrease in the last few decades, still more than 3 meters of snow is very common!). Over the centuries the people who have settled in this area have adopted their lifestyle to the practically immobilizing winters.
Making the most of the abundant time at home, Tokamachi residents have devoted their lives to the slow and precise art of kimono creation. Every step of the strict and slow process is done here.
Fabric.


The silken kimonos that are produced in Tokamachi often sell for a price of a small car. The base for this extravagance lays in the hand weaved fabric.
For more than 1500 years women in the area have spent their winters making clothing. First, Tokamachi became famous for the Echigo-jofu – hemp fabric that was incredibly popular from the Middle Ages and through Edo period. In Edo period, the main production transitioned to silk.
These days, long 15 – 30-meter strips of silk fabric are woven with great care, specifically for kimonos.
Dyeing and painting.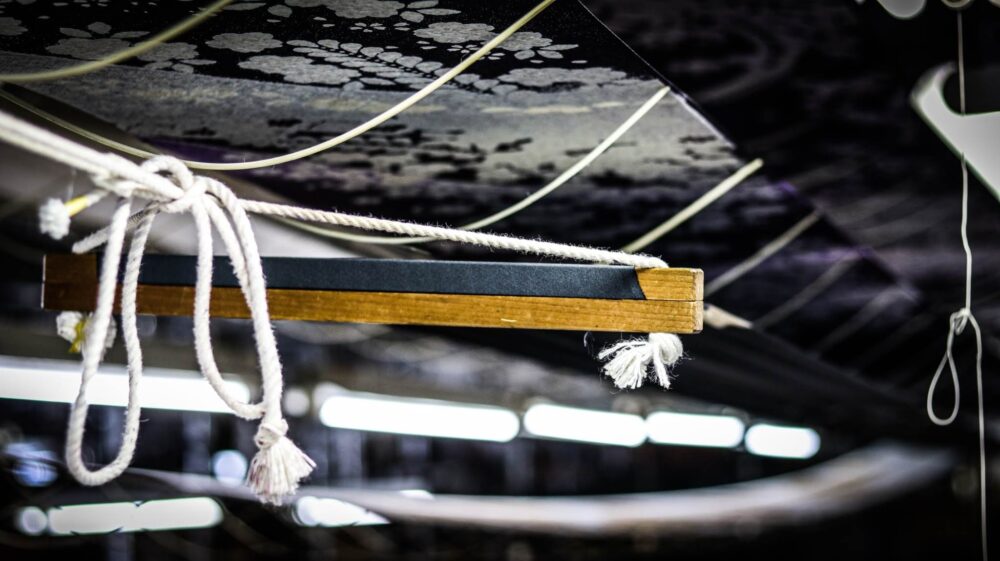 Kimono designers are truly masterful. They must imagine the full gown while looking at a long thin strip (about 50cm in width and 15-30 meters in length) of plain silk fabric. The designs are marked by the masters in such ways that other craftsmen can continue the work.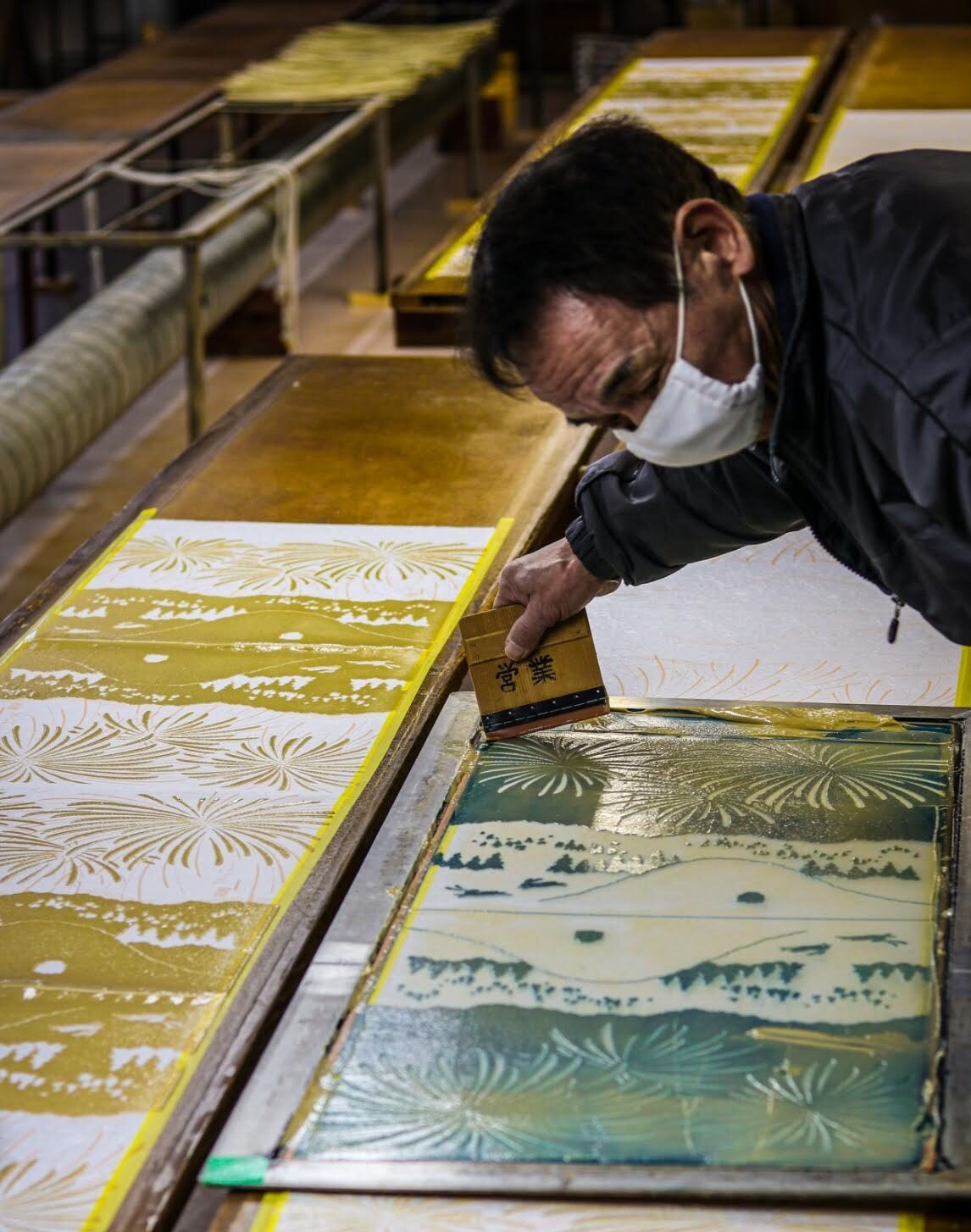 There are several steps in the design processes. The first, of course, is dyeing. Special rice-based paste is applied to the fabric. This way when the dye is applied, the covered parts will remain plain.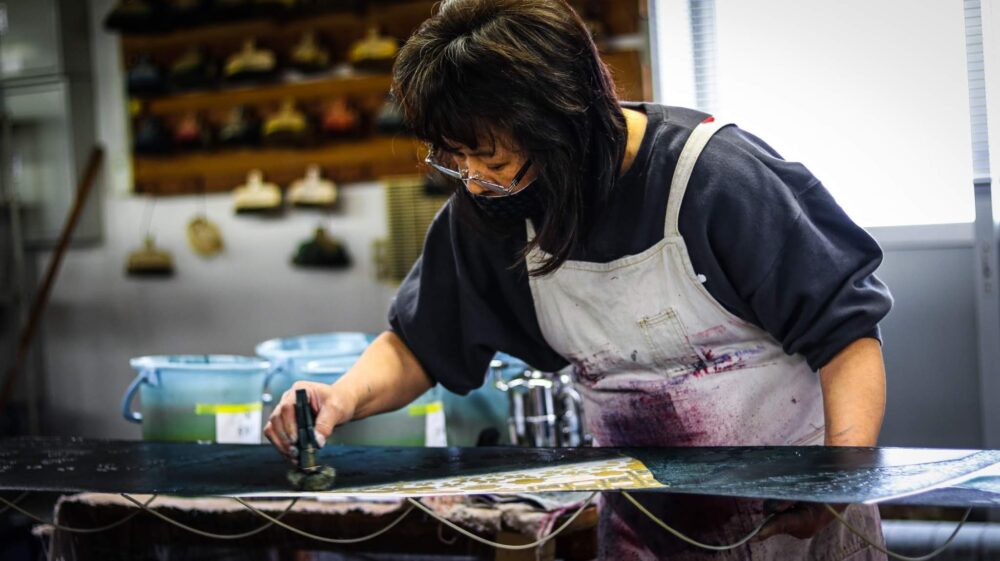 Shades of the dye are achieved through spraying water on the fabric before applying the colours.
In the past, the rice-paste was washed out by laying the long strips into rivers and letting the water flow freely. If you remember, there was a scene in the popular film "Memories of a Geisha" that illustrated that process. These days more modern methods are employed.
Next step is painting the fabric. This is done by hand, and the process often takes months. The craftsmen sometimes use reference pictures to help them imagine the end design.
The most expensive kimono production also includes an extra step of adding texture. Hundreds of knocks are tied in the fabric to give the painted flowers a truly special three-dimensional feeling.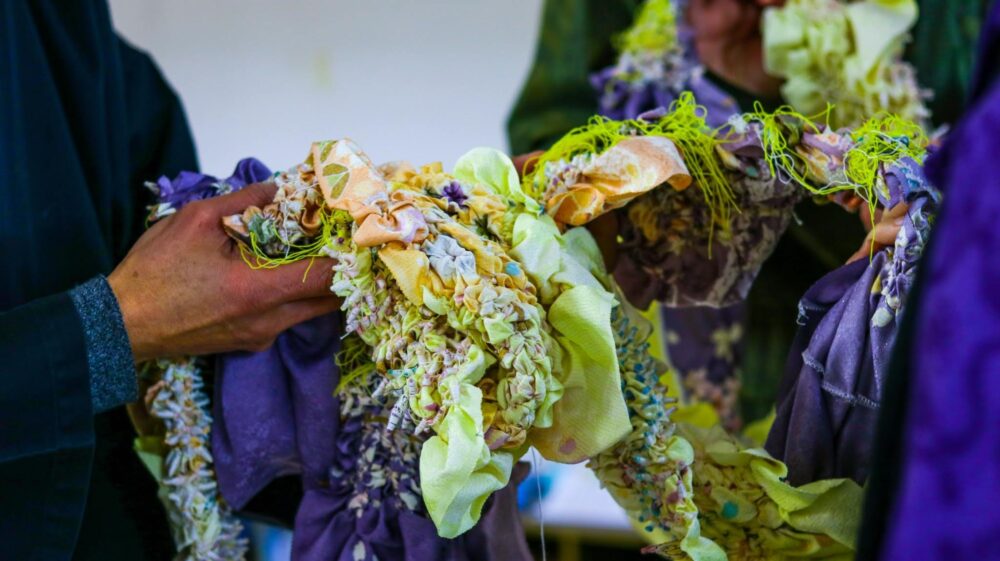 ---
Jenya Yuss came to Japan in 2015 and has not left since. She has lived in Nagoya, Ishikawa and finally settled in Niigata. She loves to be in nature and enjoys all types of outdoor activities.

She likes to write about history and culture, but really would tackle any topic!