Wondering around the city, I stumbled upon a piece of history – the old Flower Street of port-town Niigata, where over the last two centuries, Oiran culture has flourished.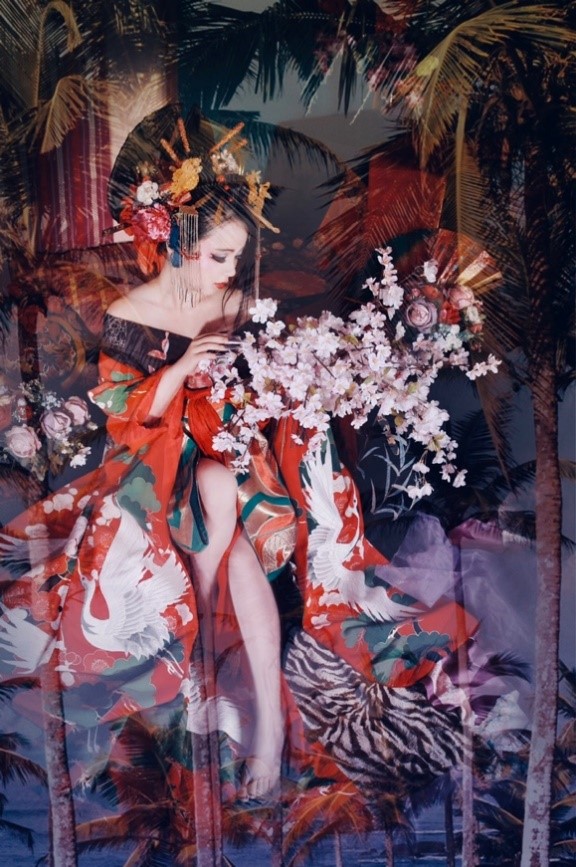 What is Oiran?
Courtesan culture arose in the early Edo period (1600–1868).
Oiran flourished in the brothels of the Yoshiwara in Edo (Tokyo), Shinmachi in Osaka, and Shimabara in Kyoto.
There were different ranks among courtesans of these red-light districts, determined not only by physical beauty, but also by sophistication and popularity. The highest-ranked courtesans were typically called Tayu (太夫). However, in Edo (now Tokyo), the most distinguished Tayu were referred to as Oiran (花魁). In order to become an Oiran, a woman had to be educated in a range of skills from a young age, including the traditional arts of chadō (Japanese tea ceremony), ikebana (flower arrangement), and calligraphy. Oiran also knew how to play the koto, shakuhachi, tsuzumi (hand drum), and shamisen. Clients expected them to be well-read and able to converse and write with wit and elegance. They were the best-educated women in Japan.
Oiran in Niigata
In 1869, Niigata Port was among the first 5 ports opened to international trade. This brought a flurry of travelers with coin to spare. Under these circumstances, from the end of the Meiji period (1868-1912) to the Taisho period (1912-1926), Oiran in Niigata City flourished. The Flower Street (red-light district) lined Oiran Houses rivaled with Yoshiwara in Tokyo and Gion in Kyoto.
Present Day
Although, of course Oiran culture has changed, the Flower Street of Niigata still retains many of its' old characteristics.
You can see the same shrine with a triangular roof at the end of the road.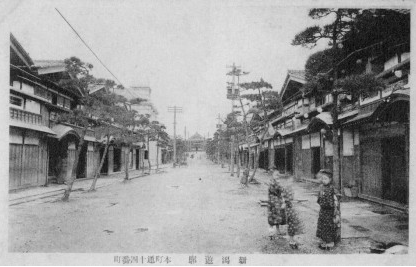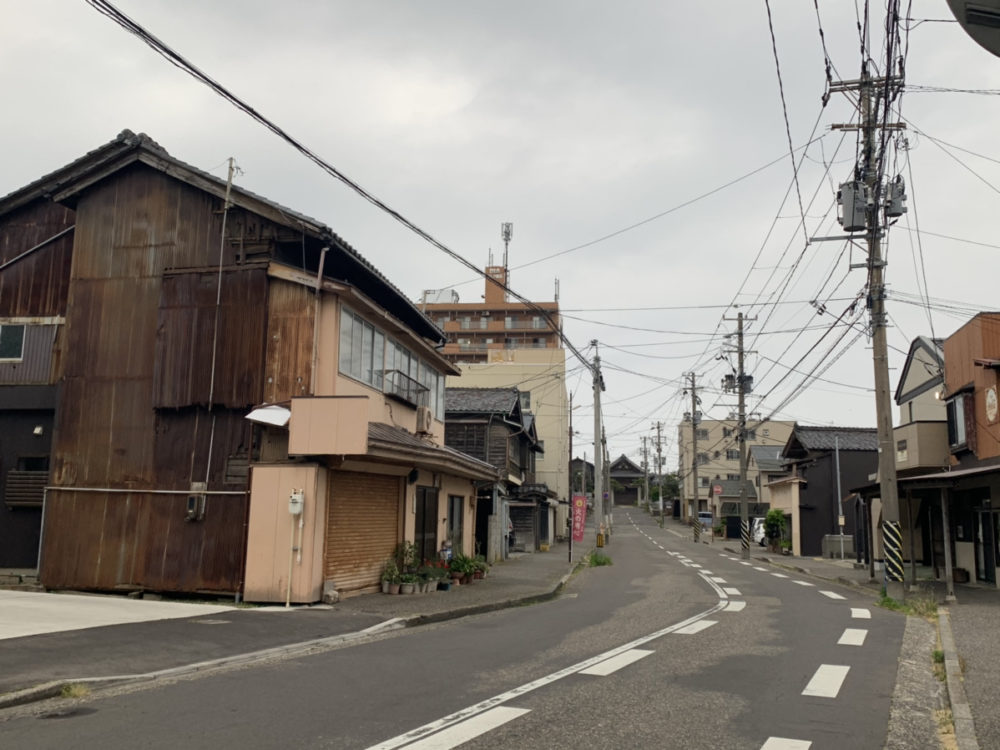 (Left) Red light district in Niigata about 100 years ago. That was a street with a taste. (Right) Current view; now this district has turned into residential area.
It's hard to imagine how many rich men and sailors have walked down this street.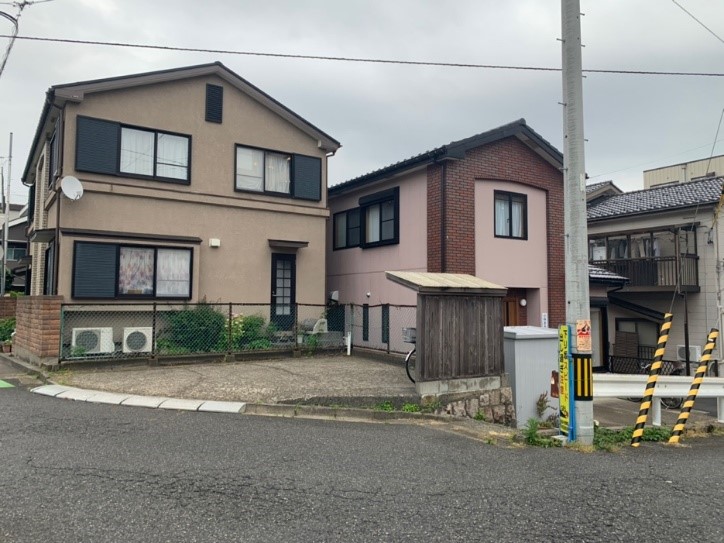 (Left) This picture was taken in 1935; my grandmother was born in 1930 and will be 90-years-old this year. Looking at this picture, it seems so long ago and so recent, all at once. (Right) Current View; the site of the building taken in 1935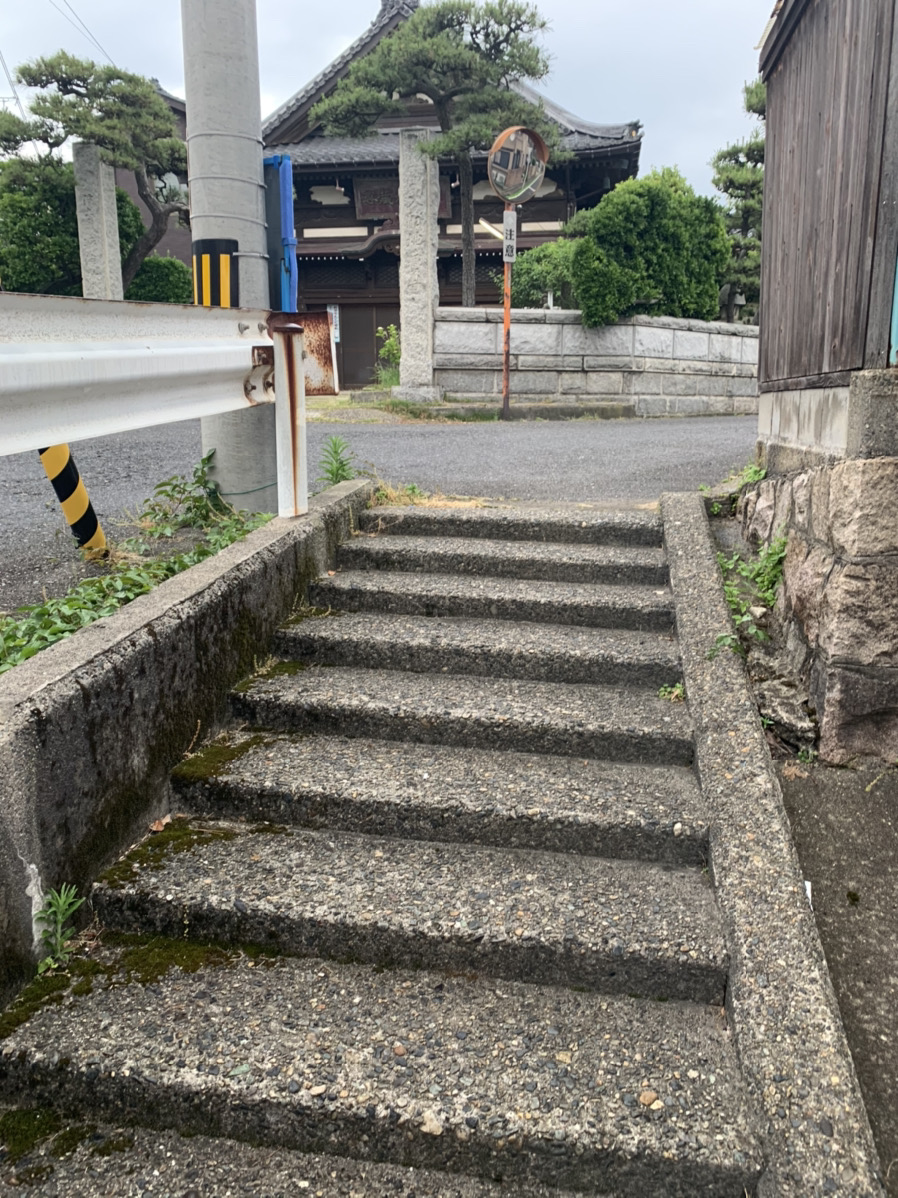 Stairs in front of the building seen in the 1935 picture. I can't imagine how many people used these.
Finally, I visited a building from the Meiji period (about 150 years ago) which was used as an Oiran house.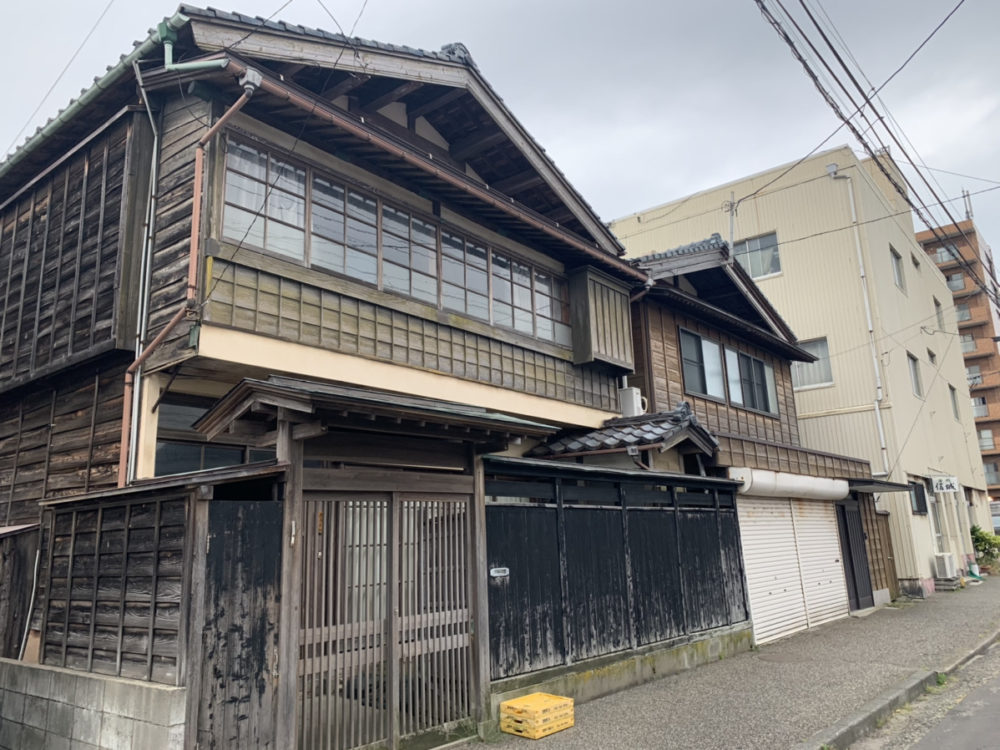 This is the original building. After it fell into disuse as a courtesan house, the building became a ryokan (a Japanese style hotel). Recently it has gained a second life as an Oiran studio in Niigata.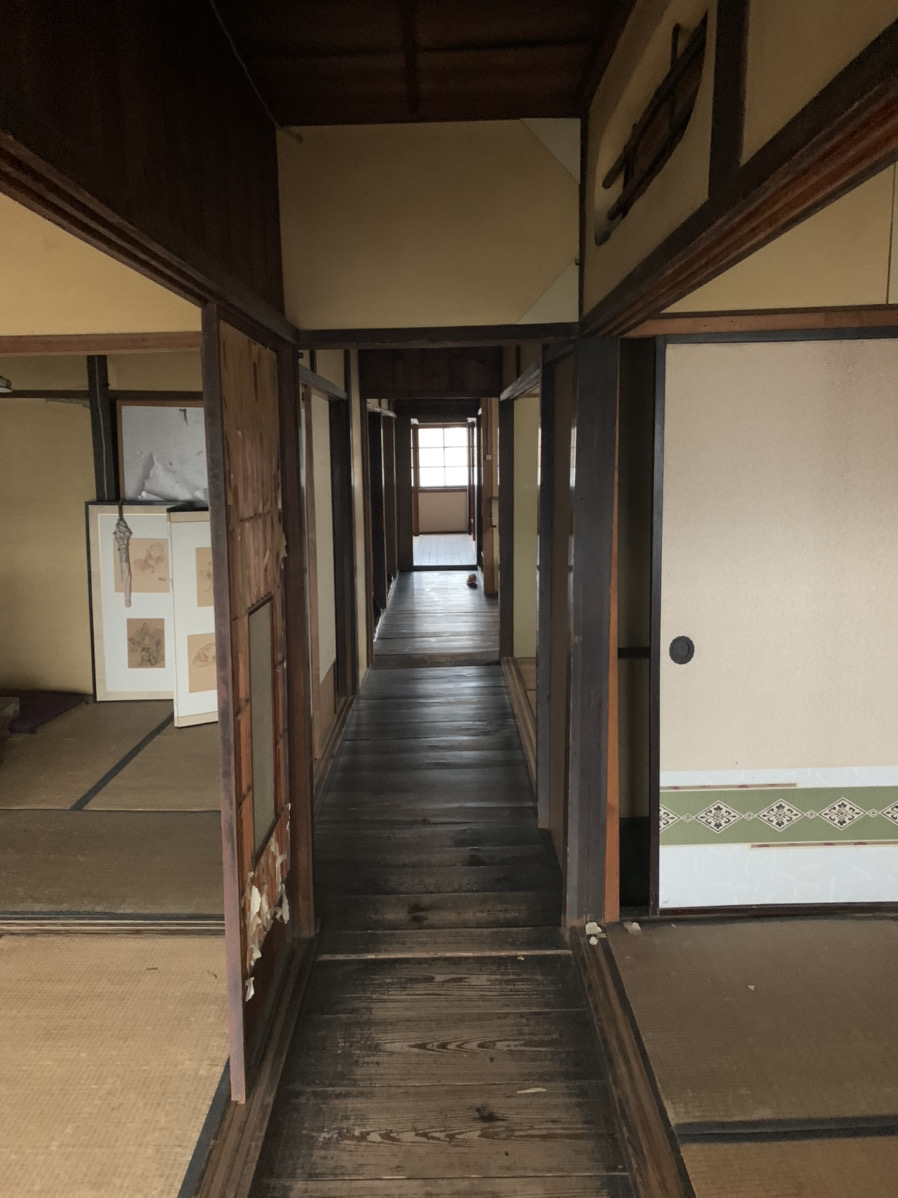 (Left) Entering the building, you can see the stairs that lead to the second floor.
(Right) WOW! A corridor connecting to many rooms.
Modern Oiran
Real Oiran have disappeared after the law banishing prostitution had passed in 1956. Now, it has evolved into a very different form of entertainment. People (both women and men!!) can dress up as these sophisticated, beautiful, and sensual women.
This worthwhile experience will make you feel like a different person and transform you into a highest-ranked Oiran.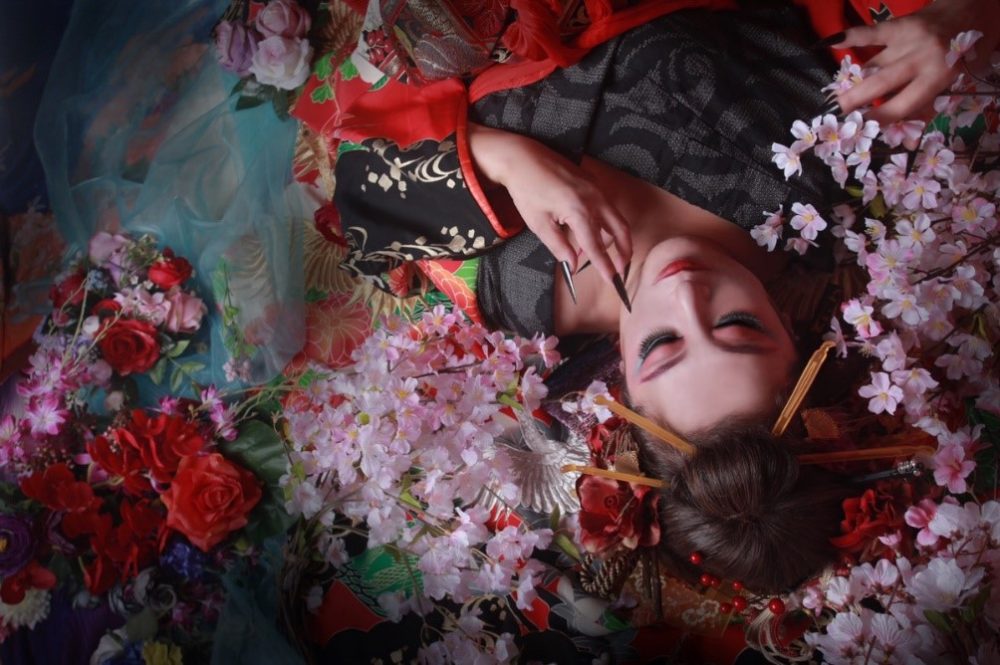 ---
Jerry A was born in Niigata and he is very proud of his hometown. Every day, he is delighted by the contrast of Niigata City business district and the raw nature of the surrounding farms and mountains. He likes to write about Niigata culture, history, and traditions.

He is a big fan of Sake.