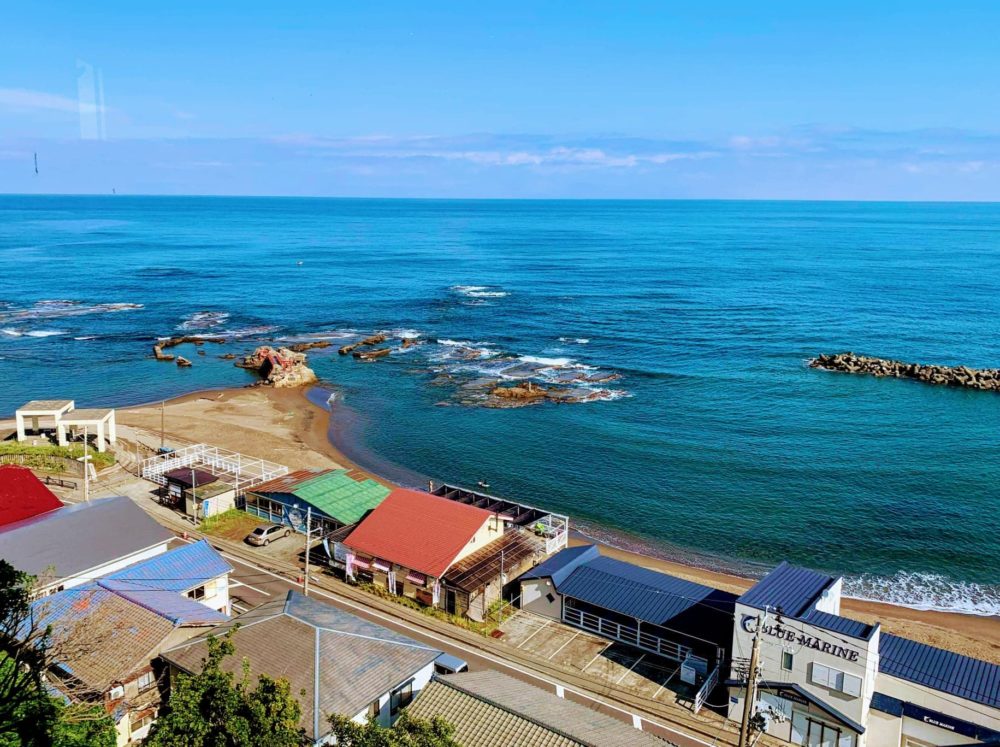 Spend your next summer in Japan snorkeling with fish, tanning on the beach, and relishing fresh seafood delicacies in Niigata prefecture's Kashiwazaki! To locals, it's a quick escape for the ultimate summer holiday, while outside Niigata it remains virtually unknown. This makes it perfect for seasoned Japan travelers looking to uncover hidden gems free from tourist takeovers!
Where is Kashiwazaki?
Kashiwazaki is a region of Niigata prefecture on the south-central side of the coast. Its modest population of just 81,000 makes it a quiet, peaceful town that still retains most city conveniences. Its weather is characterized by hot, humid summers and freezing snowy winters.
The city itself is fairly typical, filled with parks, hotels, and shopping malls. Surrounding the city is sprawling untouched mountainous nature and a coast of rocky cliffs with intervals of pristine sandy beaches.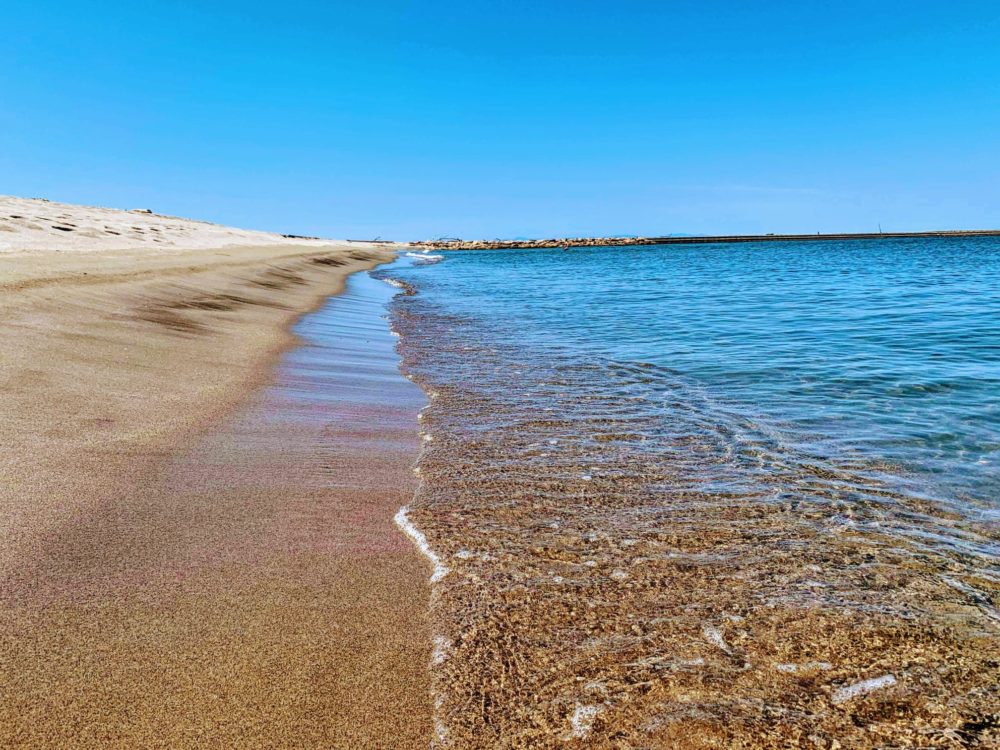 Swim, Snorkel, and Kayak!
For Niigata locals, Kashiwazaki's biggest draw is its beaches. Several beaches, including Kujiranami Beach and Banjin Beach, provide stunning views and safe locations to swim and relax. Outside these sandy beaches, Kashiwazaki's rocky shoreline and hidden reefs make swimming fairly treacherous, however, these formations attract a huge array of marine life that spill over into the safer areas. Rent some snorkeling gear at any of the city's numerous beach resorts to see it all up close!
With its calm, flat waters during summer, the region is also famous for sea kayaking, which is the best way to find hidden reefs, rocks formations, and beaches inaccessible from the land that are teeming with marine life. Odakeya Ryokan rents out sea kayaks for around \1500 (price may vary). They are always in high demand during the summer, so make sure to book in advance on their website.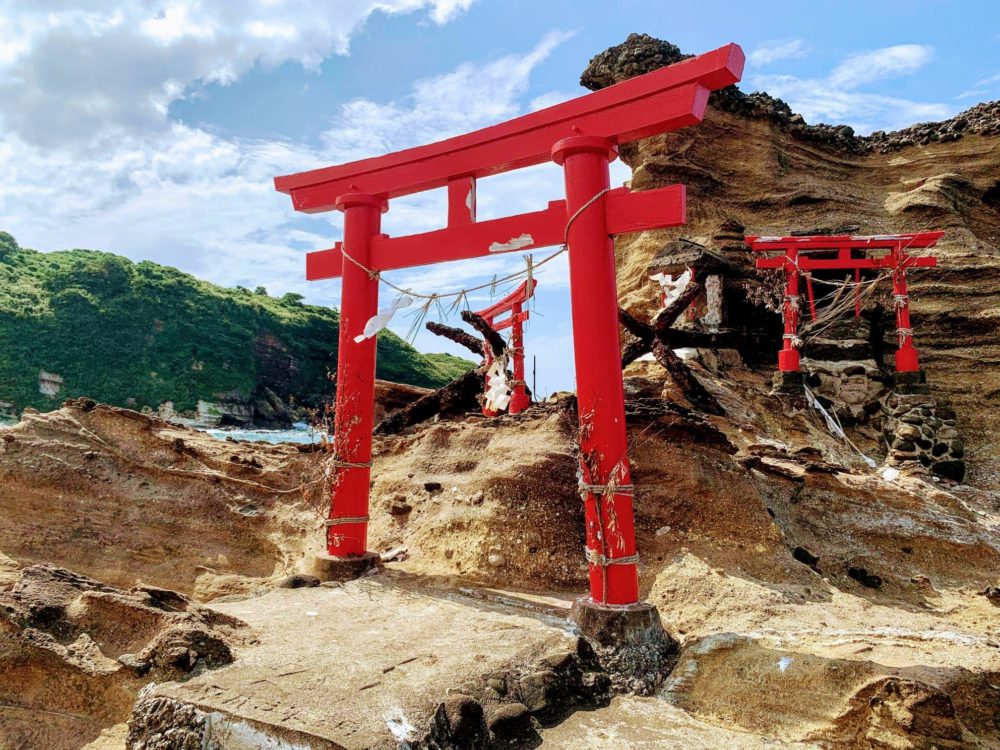 Shinto Shines on the Water
Another must-see beachside attraction are the two Shinto shrines, Banjin Shrine (pictured) and Benzaiten, which sit upon rocks in the water. These surreal and enchanting scenes make for amazing photos, so don't miss them!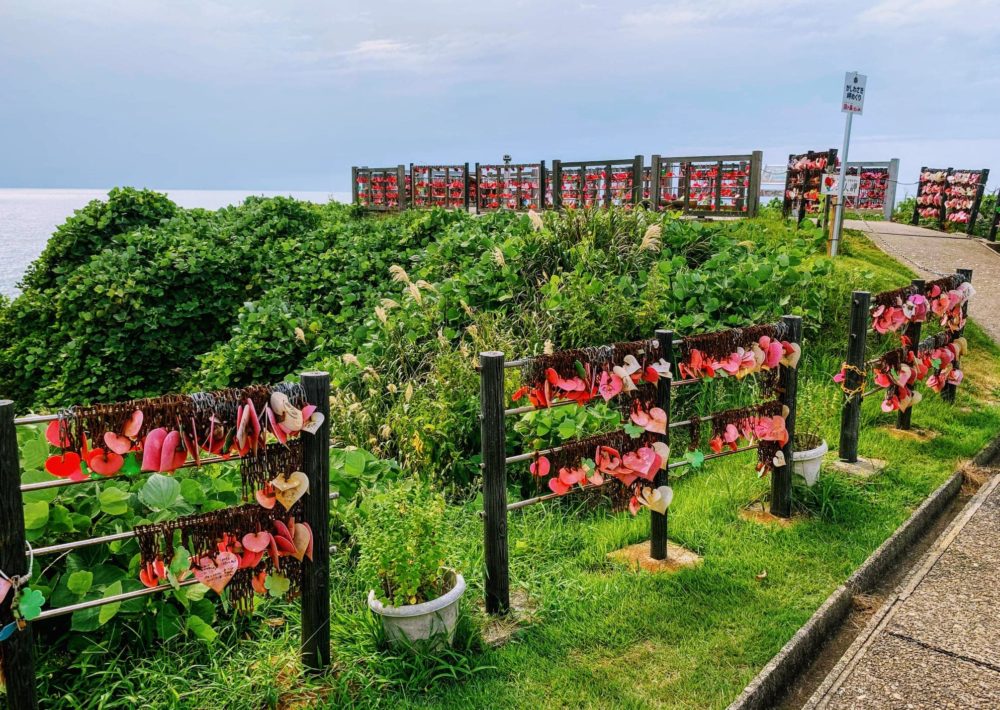 Two Lovers Point
One of the area's most iconic locations is Two Lovers Point. Couples young and old visit the towering cape to cement their relationship by locking a plastic heart to the surrounding chain fence. Along with breathtaking views of the Sea of Japan and Sado Island, the sunset here is second to none! You can enjoy these views from inside a nearby café that sells the plastic hearts and other romantic trinkets, along with an excellent soft-serve ice cream!
On the southern side of the cape is a series of rocky sea stacks surrounded by deep water connected to the shore by a shallow underwater path. Locals can be seen walking, fishing, and swimming all throughout this area, however, it is known to be unsafe and signs warn visitors not to enter, so best to just enjoy the views from above!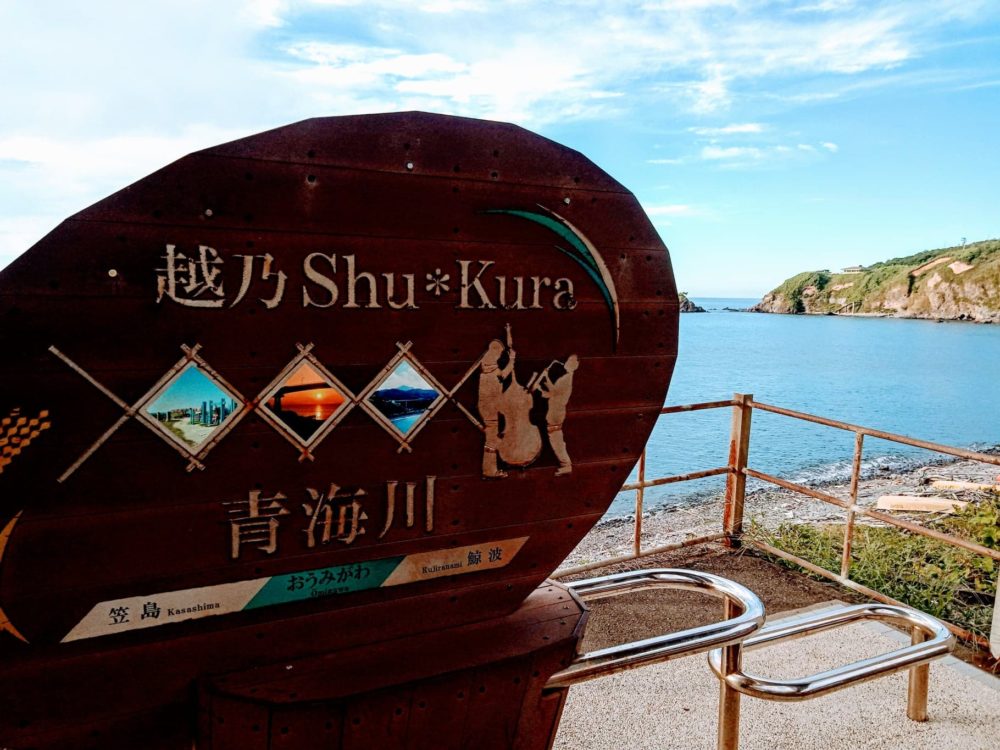 The Closest Railway to the Sea in Japan!
The Kashiwazaki section of the Shin'etsu Main Line is officially the closest railway line to the sea in Japan! The train gets so close to the shoreline that you can barely see any beach, making it feel like you're floating on water! You can experience this thrilling journey for yourself by taking the train from Kujiranami Station to Omigawa Station. The ride is just 3-minutes and costs \150 each way.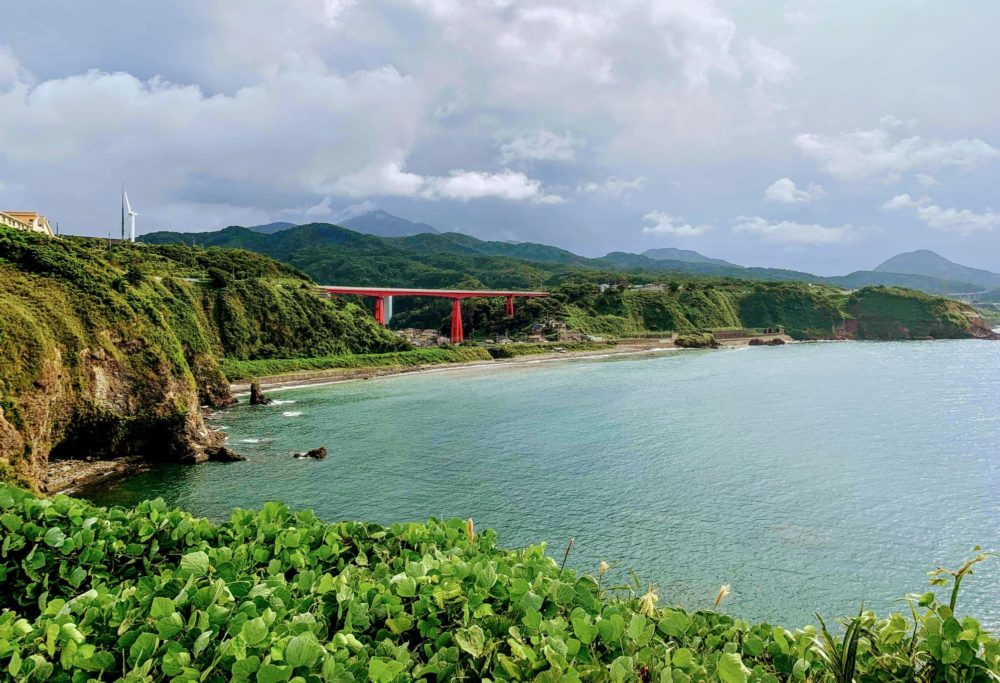 Getting to Kashiwazaki
Fortunately, the city and shoreline are well serviced by train. You can get to Kashiwazaki City from Niigata City on the Rakuraku-Train-Shinetsu, which takes about 95 minutes. Getting there from Nagaoka is quicker, with the JR Shin'etsu Line ride being just 44 minutes.
For direct access to the beach, skip Kashiwazaki Station and stay on the JR Shin'etsu Line until Kujiranami, which has one of the nicest beaches in the area.
We hope this article has convinced you to make the journey to Kashiwazaki! While summer is the area's most popular time, stunning foliage in autumn, majestic snow in winter, and beautiful cherry blossoms in spring make it worth visiting any time of year! For more details about Kashiwazaki or anything to do with Niigata, feel free to contact us at Edge of Niigata anytime!
---
| | |
| --- | --- |
| | Steve was born in Melbourne, Australia, and moved to Japan in 2015. Currently living in Niigata City, he is an aspiring writer and lover of sake. |