◆History of Niitsu glass industry◆ 
In the past, Niitsu, Akiha-ku, Niigata City prospered as a railroad town where three major train lines crossed. The area was known all over the country as the main glass producer.
The railroad brought raw materials and shipped out finished product.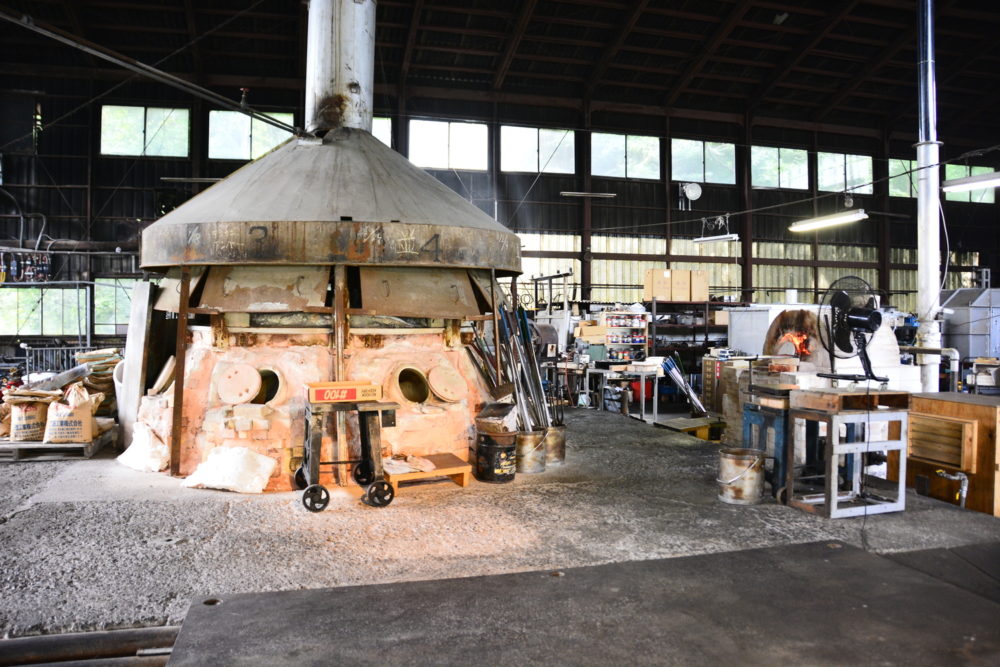 The nearby oil field provided abundance of natural gas for glass furnaces. Under these conditions Niitsu's success in the glass industry is no surprise.
At the peak, more than a dozen glass factories were in operation. The products that were made are diverse. They include lighting fixtures, tableware, drinking glasses, fishbowls, perfume bottles, chandelier arms, lamp shades, and others. There were hundreds of glass craftsmen and people involved in the production.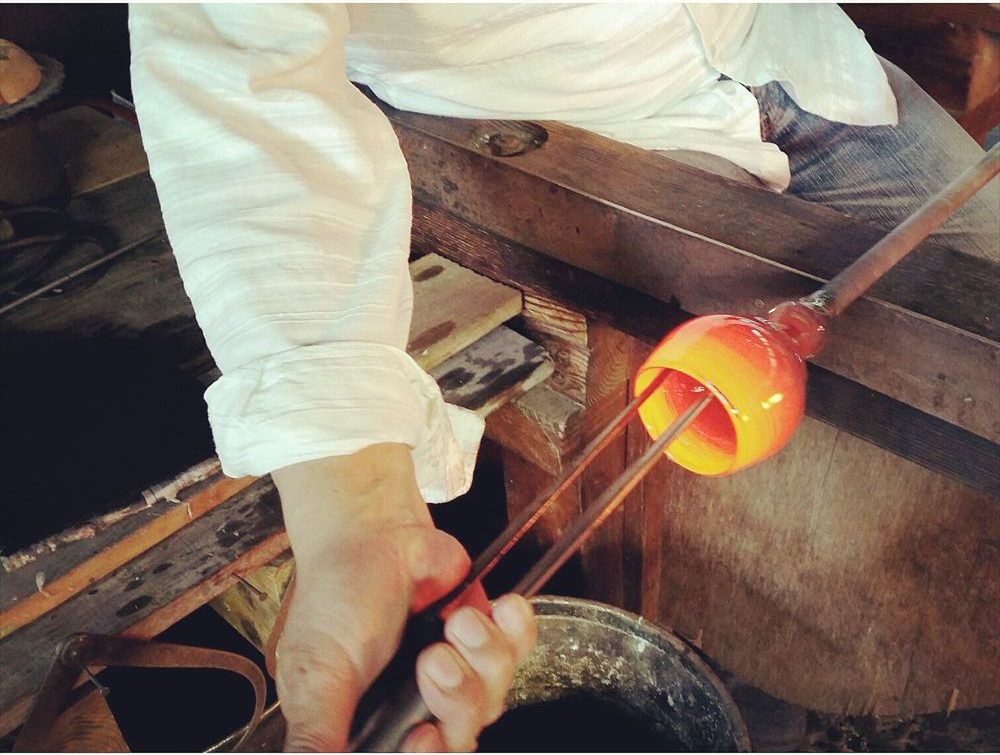 Presently however, the conditions have changed. Niitsu oilfield has closed operations. Additionally, as in other manufacturing industries, recent years have seen the trend to outsource production overseas in search of more available fuels and cheaper labor.
As a result, the glass factories in Niitsu went bankrupt one after another, leaving Akiha Glass as the only factory remaining in the prefecture.
◆Akiha Glass and Atelier Miharu◆
Since 2014, Akiha Glass is eager to continue the traditions of Glass production in Niitsu.
Akiha Products 
Akiha Glass creates many unique products.
They include many series of one-of-a-kind beautiful tableware, unique and breathtaking glass jewelry, and "Niigata Fuurin".
Their products canare sold in various stores around Niigata Prefecture. Additionally, Akiha fuurin (windchimes) are displayed in several shrines during the summer season.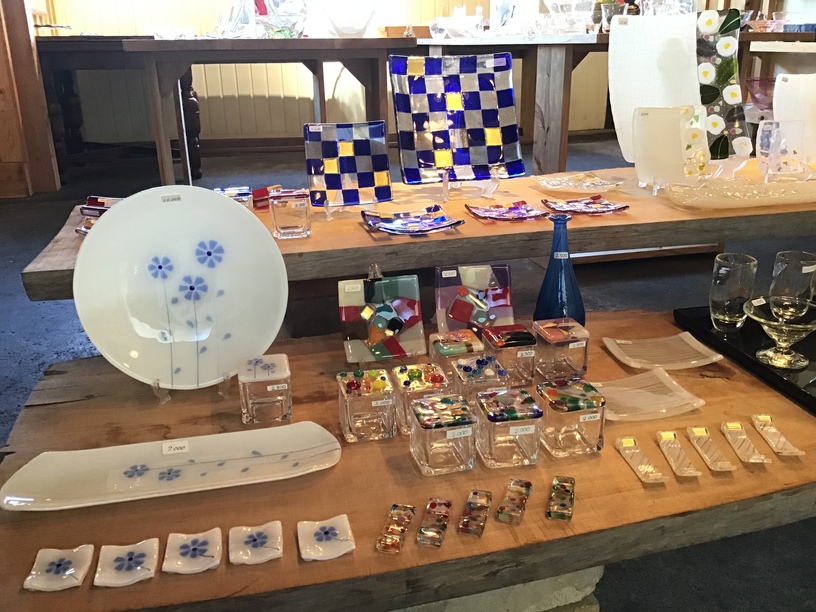 Akiha hands-on experiences
Glass-blowing is not just the thing of the past! With Akiha you can experience this traditional craft in a safe and enjoyable way. Of course, it might be difficult to make something big, but be prepared to walk away with at least a drinking glass!
Complete your table-set with a personally designed (by you) plate.
Lastly, you can construct a one-of-a-kind windchime, by creating a unique design from hundreds of premade parts.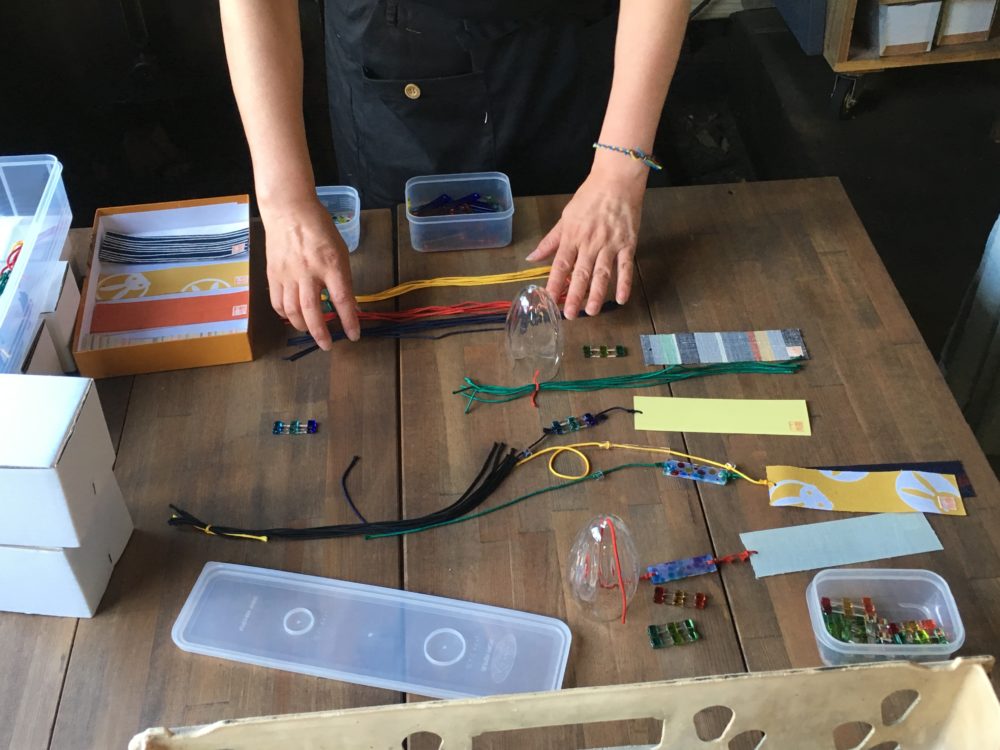 Akiha events
Akiha Glass often holds live events. Using the former glass furnace platform as a stage, live music concerts(especially jazz) are often held here. Dance and other visual performances are also welcomed into the space. For example, the "History of Glass Village" event to recognize the significance of Niitsu as a glass producer was held here.
---
Jenya Yuss came to Japan in 2015 and has not left since. She has lived in Nagoya, Ishikawa and finally settled in Niigata. She loves to be in nature and enjoys all types of outdoor activities.

She likes to write about history and culture, but really would tackle any topic!