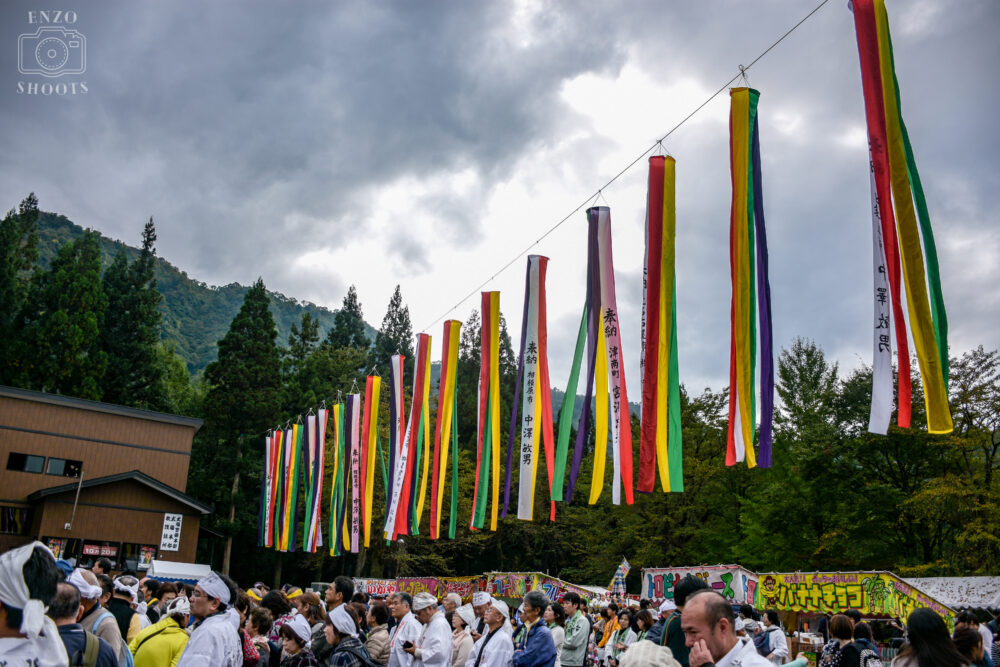 One of the first festivals I attended as a student at the International University of Japan was the Hakkaisan Firewalking Festival. For more than 200 years, this festival is held twice a year, with the fall event scheduled on October 20th of each year. The highlight of the day features Shinto acolytes, local devotees, and festival goers walking barefoot across a path of hot coals made from burned cedar trees as a form of prayer for family health and prosperity. The festival is celebrated at the base of the sacred mountain Hakkaisan in the town of Minamiuonuma in Niigata Prefecture.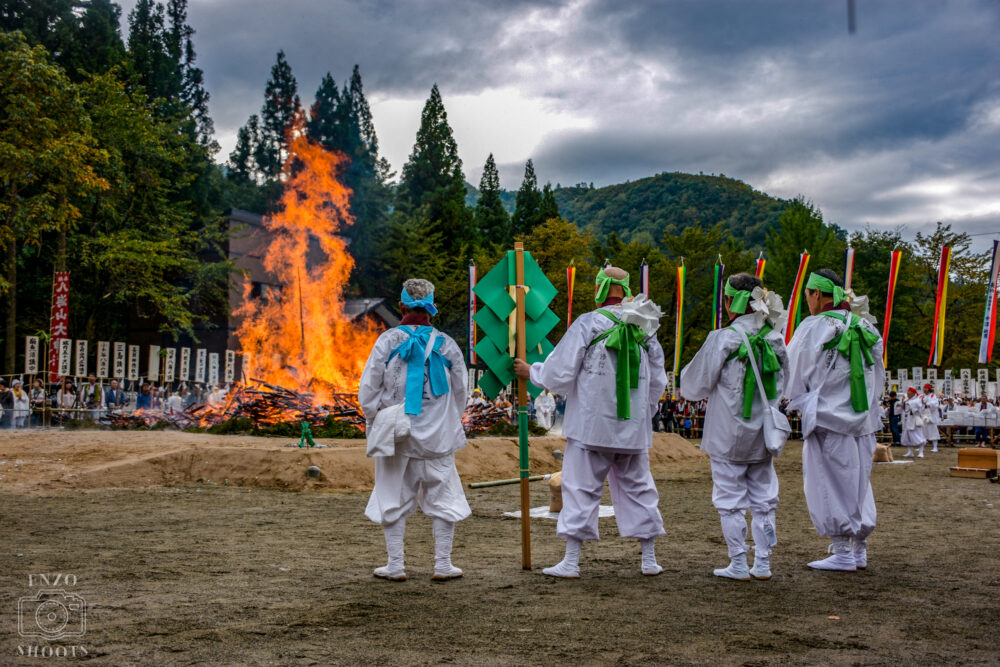 A skit-like ceremony is done as the sacred flame is brought down from inside the shrine towards the pile of cedar logs. The priests then give their blessings before the cedar trees are burned. The sound of horns blowing and wood burning fills the air as people wait for the cedars to burn. Once the coals are ready, they are spread on the ground. People form orderly lines and await their turn to walk across the smoldering path. Anyone can participate in the festivities. They can walk across the embers and receive a blessing from the Shinto priests towards the end of the festival.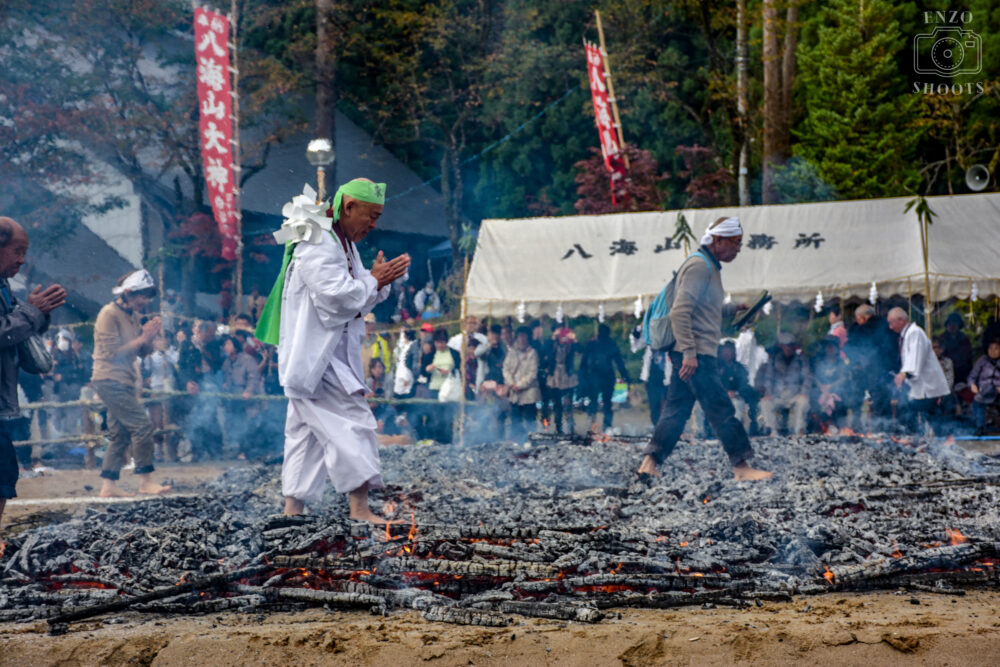 As with most festivals in Japan, food stalls and game booths are also present in the area. Food stands selling a wide variety of your festival food favorites, like coated bananas, Takoyaki, and grilled meat, and festival games, like the one where you try and "fish" for your prize, have an allocated area on the festival grounds. There was also a tent where they gave out the local Hakkaisan brand of sake to those who visited.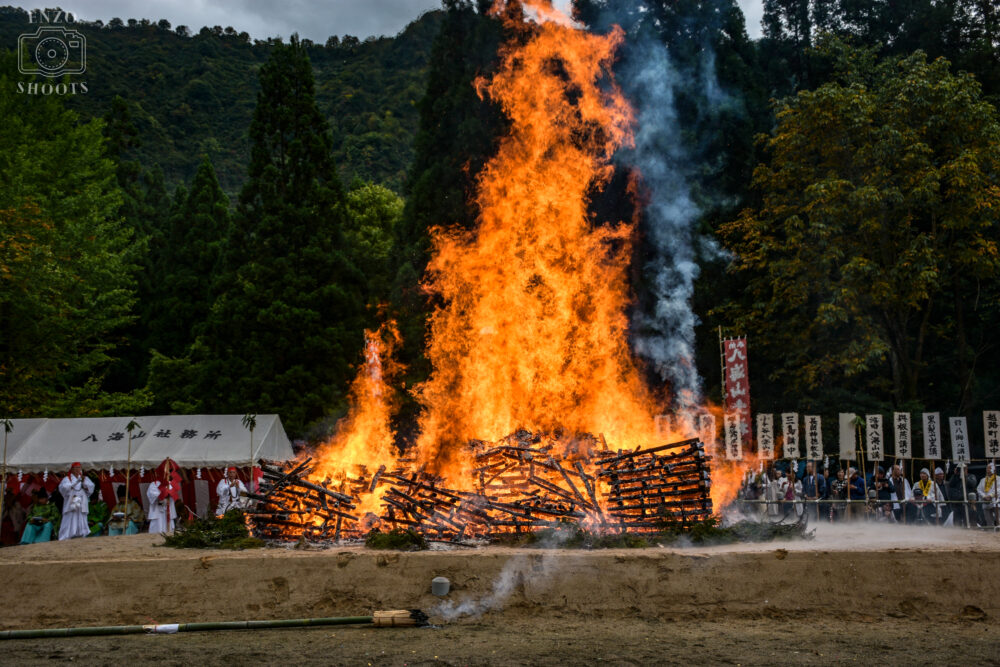 The Hakkaisan Firewalking Festival is celebrated at the Hakkaisan Son-Jinja Shrine near the Osaki Dam in Minamiuonuma. The festival is best accessed by private transportation. You can also take a taxi from Urasa or Itsukamachi stations, with the latter being the closer option of the two, but the former having more taxis waiting for passengers. Alternatively, buses that travel along route 291 will pass by the base of Mt Hakkai. Get off at the stop closest to Ryukokuji and walk up the road towards Hakkaisan Son-Jinja Shrine.
The exact location of the festival grounds can be seen here. There is also a very delicious soba shop hidden behind the temple. I strongly suggest trying it out when you have the time.
---
A Filipino national with a Snow Country passport, Lorenzo Martin is a Masters of Economics graduate from the International University of Japan in Minamiuonuma, Niigata. He is currently back in the Philippines, but has lived in Chiba, Tokyo and Niigata. Enzo is a travel photographer that publishes his pictures on his website, Enzoshoots.com.

He mainly writes about his time in Niigata as a student of IUJ.