An onsen town with a rich history of geisha. . . 
The first onsen in Tsukioka opened in 1914 after hot spring water was found while drilling for oil. Located only about an hour from Niigata City, it quickly became crowded with large group tours and banquets during Niigata's heyday. The hot spring town was decorated with street vendors by day and with geisha by night.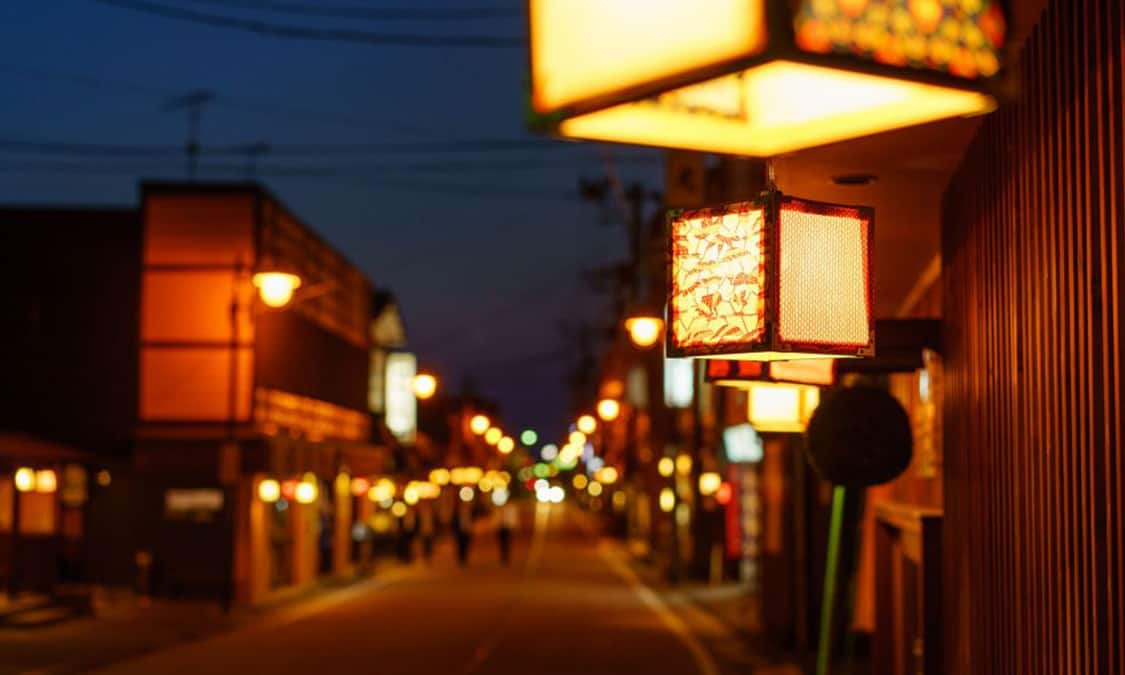 Today, the onsen town still has 30 geisha—a rarity in Japan, especially for a town as small as Tsukioka. While many of the vendors of old are long gone, the town has made great efforts to create a walkable district full of restaurants and shops selling Niigata-specialty goods ranging from chocolate to rice powder sweets, craft beer, and, of course, sake. 
But the main star of Tsukioka Onsen is, of course, the onsen. 
The waters of Tsukioka Onsen have one of the highest sulfur concentrations of any hot spring in Japan. While most sulfur onsen have a milky white color, the alkaline nature of Tsukioka Onsen causes the water to have a vibrant emerald green hue. 
This alkaline nature also affects the smell of the town. Most people associate sulfur springs with a powerful odor that some liken to the smell of rotten eggs. Usually, these odors permeate through the town and almost act as a beacon to let you know "you're in an onsen town." However, the higher pH of the waters at Tsukioka Onsen actually reduces the sulfuric smell and results in a scent that many tourists consider "elegant."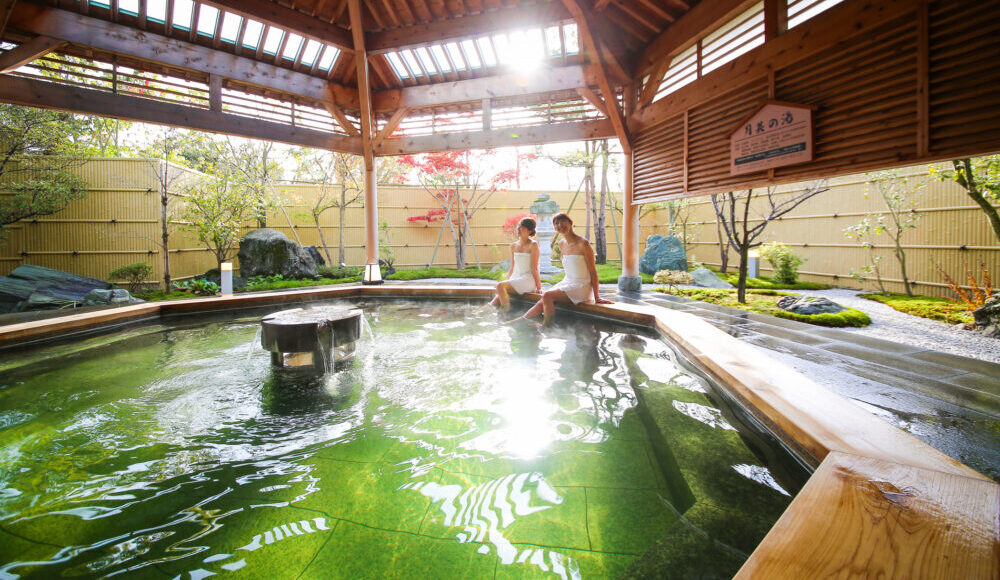 The waters of Tsukioka Onsen are not only beautiful to look at, but they help to make your skin beautiful as well! The onsen is well known throughout Japan as a "bath for beauty" as the sulfur, sodium, and chloride combine to create a skin smoothing and rejuvenating effect. Research by the Japanese Society of Balneology has proven the onsen waters to be beneficial for people suffering from a range of skin conditions including dermatitis, plaque psoriasis, and eczema.
Relax in an award-winning onsen resort.
Winner of the "Rakuten Travel Award" and Jalan's "Best Hotel to Stay," Shiratama no Yu offers a luxurious stay in each of their three onsen resorts in Tsukioka. With three buildings to choose from, travelers can select the lodging which best suits their style.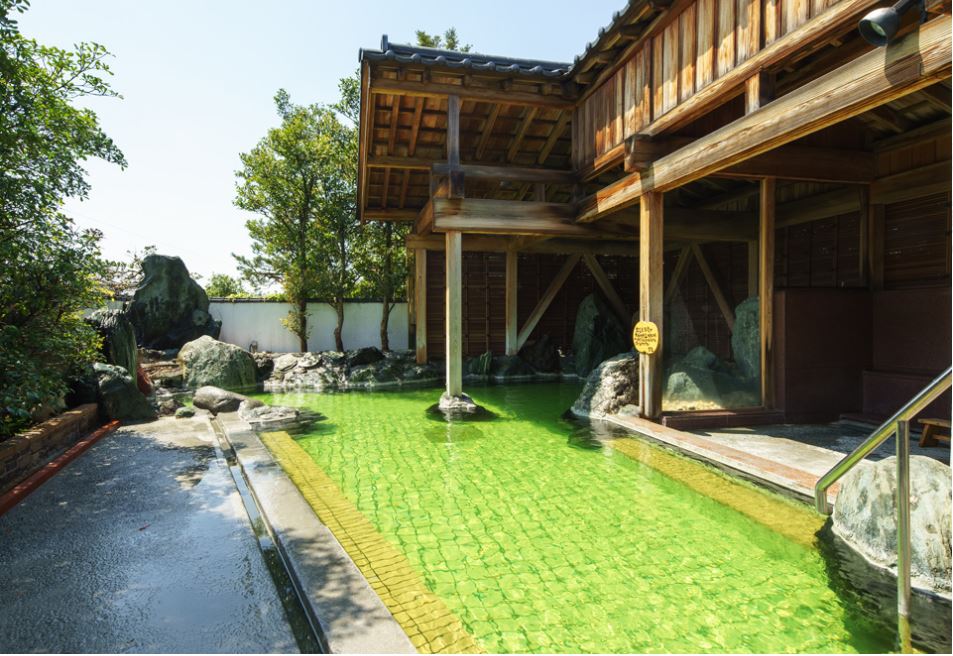 Shiratama no Yu: Senkei houses the largest communal onsen on the Sea of ​​Japan coast. Each room features a tablet that guests can use to find information or reserve equipment. There's also a mochi-pounding activity every morning. Guests can try pounding mochi for themselves using a large wooden pestle.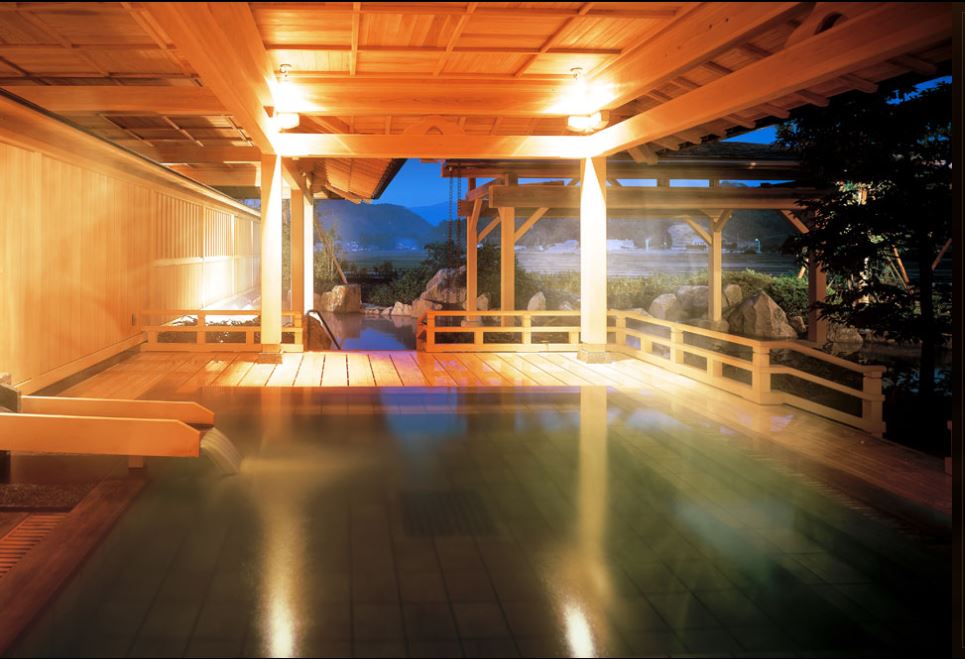 Visitors of Shiratama no Yu: Kahou can gaze at the impressive 20,000 square meter traditional Japanese garden during their time relaxing at the 108 room ryokan.
There is also an indoor bath, lap pool, children's pool, Jacuzzi, sauna, and several open-air baths, including a cypress bath, a stone bath, and a bath designed for reclining. Shiratama no Yu: Kahou also offers completely private chartered open-air baths with access to an exclusive lounge area for only 4,000 yen.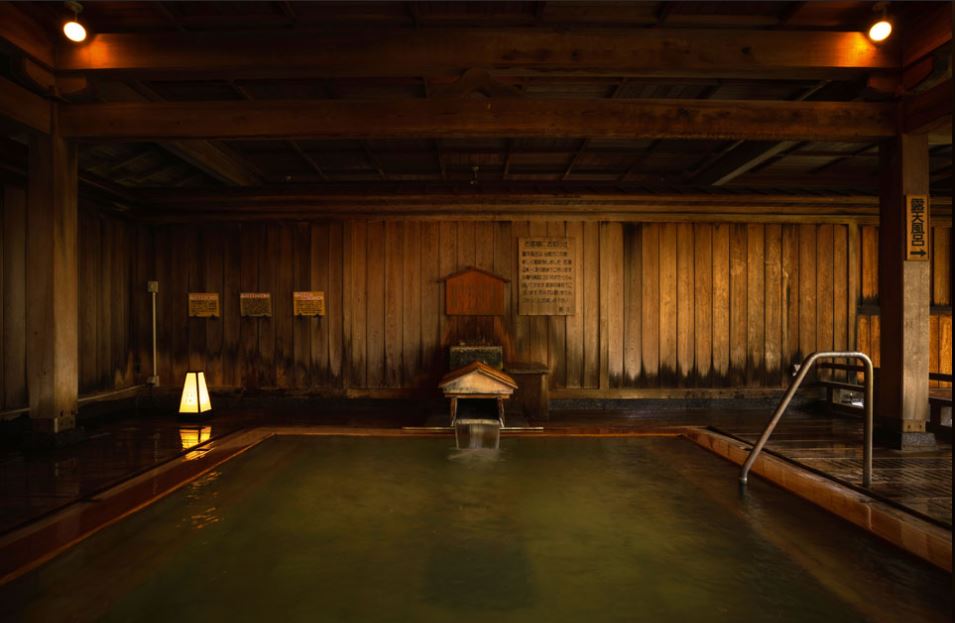 The suite-only Shiratama no Yu: Koshinosato offers travelers both the functionality of a hotel with the hospitality of a traditional Japanese ryokan. Each of the 20 suites features a unique design based on concepts of nature. 
No matter which of the lodgings you choose—Senkei, Kahou, or Koshinosato—guests have access to the amenities at any of the Shiratama no Yu facilities. 
After your soak, there are plenty of things to see and do in this quaint onsen town.
Tsukioka Brewery is an award-winning craft brewery. They have several different styles of beer, including a green pale ale inspired by the emerald onsen waters of the town.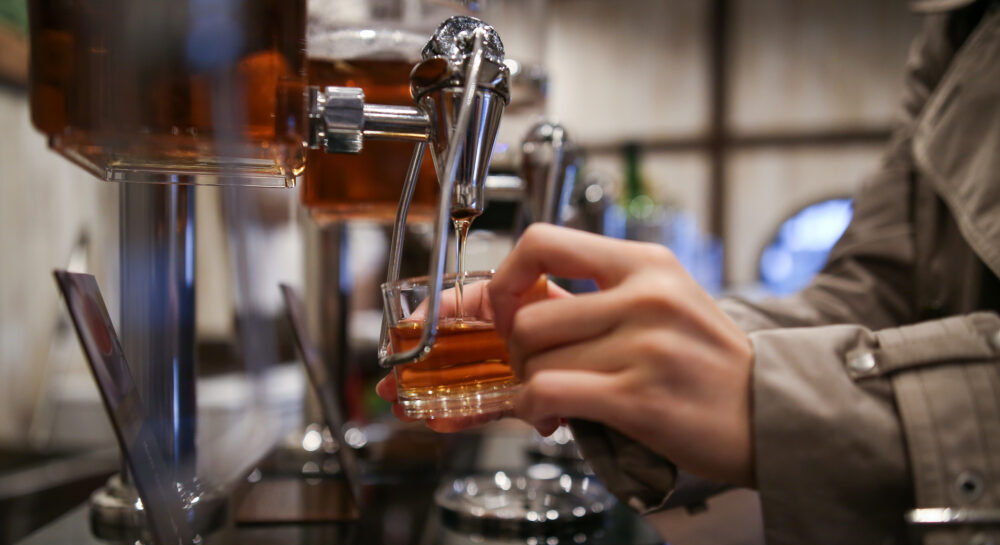 Tsukioka Brewery
月岡ブルワリー&キッチンGeppo クラフトビール醸造所
https://tsukioka-brewery.jp
〒959-2338 新潟県新発田市月岡温泉552-111
Gluten-free food is notoriously hard to come by in Japan. But Rice Flour BEI makes all of its food from rice flour–including udon! Guests can participate in an udon-making experience, or just enjoy the Usagi-yaki (portable ice cream in the shape of a rabbit).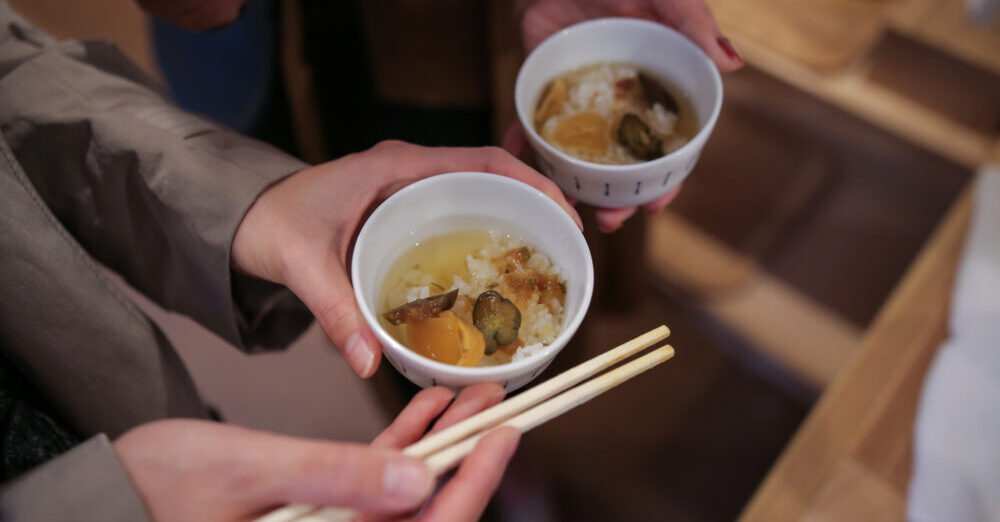 Rice Flour BEI
新潟粉物 米 BEI
http://www.tsukiokaonsen.gr.jp/bei/
〒959-2338 新潟県新発田市月岡温泉242-1
Rice Cracker DEN is a small shop that allows for a personal rice cracker crafting experience. They will teach you about how rice crackers are made and then you can toast your own cracker—decorated with a custom design of course.

Rice Cracker DEN
新潟米菓 Premium SENBEI 田DEN
http://www.tsukiokaonsen.gr.jp/den/
〒959-2334 新潟県新発田市月岡温泉562-1
Handmade Glass Bidoro is a glass studio that offers different hands-on experiences. Activities range from glass blowing to etching and melting glass into beads. There are also child-friendly experiences such as painting picture frames and creating kaleidoscopes.
Handmade Glass Bidoro
手造りガラス びいどろ
https://www.biidoro.com
 〒959-2334 新潟県新発田市月岡1109
For more information about Tsukioka Onsen or for assistance in arranging your trip, please contact us.
---
| | |
| --- | --- |
| | Kimberly arrived in Japan just one short year ago, but has loved every minute of it. She enjoys hiking and exploring everything Japan and Niigata have to offer. When not planning her next trip or trying to recreate that one thing she ate at that one restaurant, she enjoys annoying her friends and neighbors with her endless questions. She hopes that her articles answer some questions you might have had yourself, or inspire you to get out and explore Niigata. |