Kagura are a range of ritual ceremonial dances connected to ancient Shinto practices to entertain the gods. Such performances may include lion dances, acrobatics, juggling, and some may be quite sexual as well.
One of those dances can be found in the Ogi area of Sado Island and is called Tsuburosashi. It was classified as an intangible folk asset in 1977. It is performed to pray for a rich harvest at the annual Sugawara Shrine Festival on June 15th.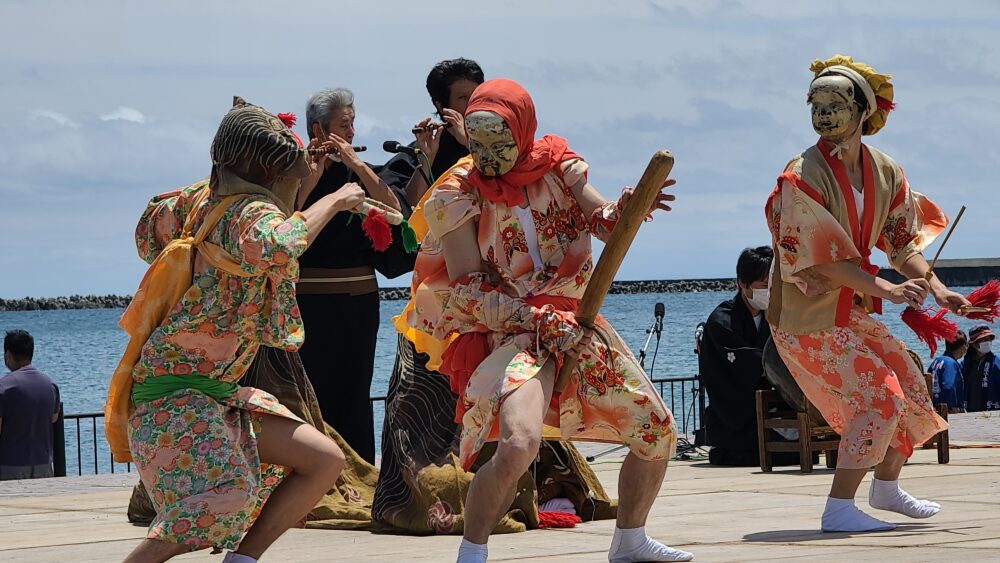 The performance begins with the playing of flutes and drums, followed by the appearance and slow dance of the protagonists: A man stroking a 75-cm phallus between his legs and making suggestive thrusting motions, is flanked by two more men in woman's costumes. One of them wearing a comical mask of a homely woman's face, rubs bamboo sticks against each other. The other, dressed as a physically beautiful woman with an ugly face, holds a rattle-like music instrument in his hand. The latter is so ungainly that she hides her mug with a linen bag.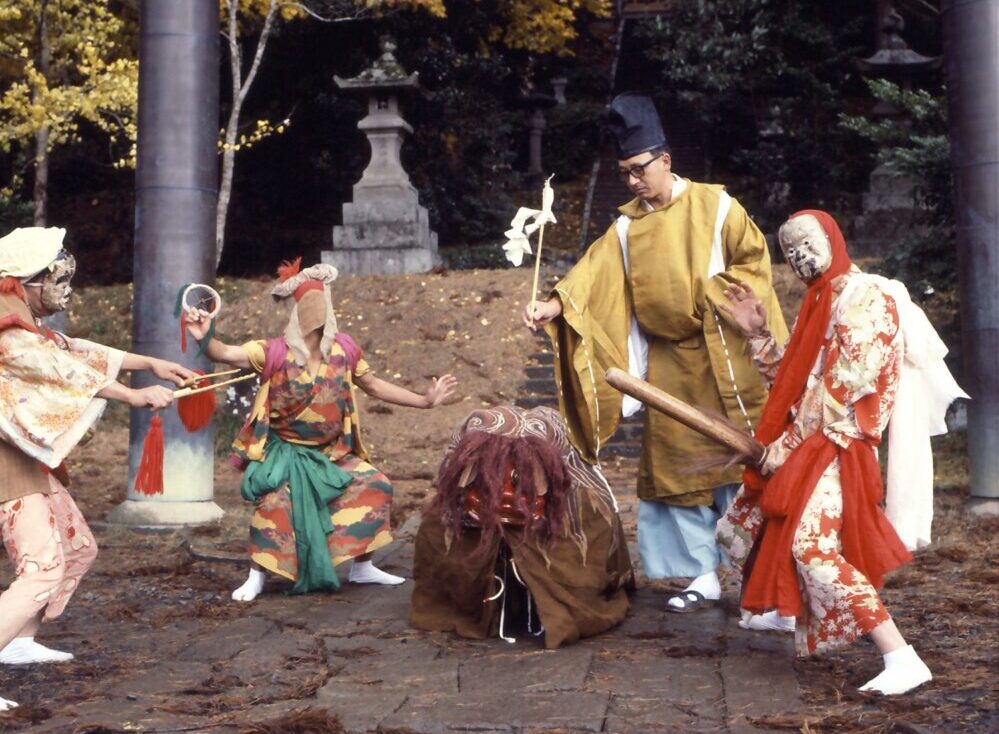 The "women" dance around the man until the music stops and a lion waving a bell appears. It falls down with his head on the ground. Then a Shinto priest with a bundle of offerings comes out, places the bundle on the lion's head, and says a magical formula. The lion wakes up with a sleepy look, opens its mouth two or three times, and leaves.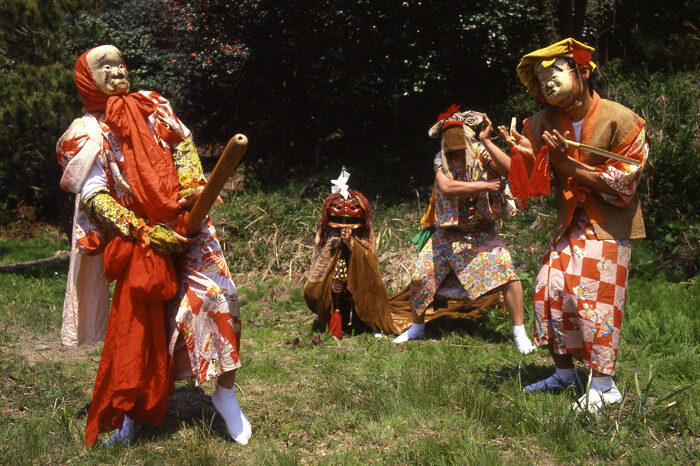 Then, the tempo of the flutes and drums quickens one last time, culminating with one final wild dance of the three original figures.
There are many ways to interpret this dance, but it is common to see it as a love triangle.
---
| | |
| --- | --- |
| | Natalie Hommel is a Berliner that is stranded on Sado Island off the coast of Niigata since 2019. She studied Japanese in Berlin and Tokyo, developing a deep interest in Japanese history and culture, which she hopes to convey through her articles. |