Your train pulls into the station with a comforting hiss. You've heard things about this part of Japan, wonderful things: its unique landscape has made it the perfect breeding ground for mouth-watering dishes of all sorts. You decide to ask the locals for their expertise, but now, you're at a crossroad. One man suggested the 5-course kaiseki meal at the reservation-only ryokan on the outskirts of town, while the man with the hanging cigarette pointed to a smoking shack just over there on the corner pumping out bowls of grease. Turns out, they're both right. More on that later.
A Word on High Scores
Grades can be intimidating, especially when letters are involved. The alpha "A" secures your greatness, while—completely bypassing "E"—the dreaded "F" sinks your battleship.

Grades can also be deceptive. For those elite few, the "Straight A" students, life may seem like a bowl of ramen, but who knows the amount of all-nighters, frustration and heart-palpitating anxiety that went on behind the scenes?

In the end, grades are also necessary. They give us a quantifiable expert assessment that can be used to determine various factors: ability, quality, cleanliness, etc. Would you eat at a restaurant with a "D" sanitation grade? (If so, please stop).

It seems like nothing is exempt from the almighty Roman letters, even food. But, unlike in academics, the gap between A to B within the delicious world of Japanese cuisine has nothing to do with quality.
Easy "A"
In the Western world, Japanese cuisine is ubiquitous at this point. Just look for the neon hiragana of an Ichiban Sushi or Fuji Ramen at any given local mini-mall, sandwiched between a Subway and Tony's Pizza. In fact, Japanese food is so synonymous with the nation of Japan itself that UNESCO has labeled washoku (Japanese cuisine) an intangible heritage worth preserving. If that's the case, just imagine how passionately—and seriously—food is taken within the country itself. Perhaps no prefecture has taken the task of preserving the quality of food as seriously as Niigata.
The Snow Country is the birthplace of quite a few Japanese gems, not least among them the idea of "A-class Gourmet". In 2010, Toru Iwasa, the editor-in-chief of a local lifestyle magazine in Uonuma, Niigata called Jiyujin (自遊人) coined the phrase "Snow Country A-class gourmet" in an effort to revitalize the area's food culture. Iwasa was quoted to say, "Snow Country A-class gourmet is a taste that you want to protect forever."
But don't get the wrong idea: A-gourmet isn't about elitism or a slant towards the luxurious. Quite the opposite. At its core, the initiative has always been to "preserve" and "pass down". In fact, some of the most notable dishes are so humble in their roots that they may have been hiding right under your very nose—or feet. Koshihikari rice and mountain vegetables make up a bulk of Grade-A courses, as well as locally caught fish, which are all evaluated by the luckiest judge on the entire planet. After he's had his fill, the judge grades the experience based on a surprisingly strict set of criteria. Once over these hurdles, the party can really begin. A few tried-and-tasted examples:
| | |
| --- | --- |
| | Noppe – a steaming stew made up of taro, scallops, assorted local vegetables, boiled and thickened for a simple yet filling meal. |
| | Yamaga-tsuke – wild vegetables, like spaghetti squash and melon, slowly fermented in wooden barrels with sake lees from the local Hakkaisan brewery over three months, are a blast of textures and flavors on the tongue. |
| | Teguri Soba / Hegi Soba – local buckwheat soba is strategically placed into a wooden rectangular box—known as a hegi— in an arrangement that mimics the motion of weaving threads (手繰り) waiting to be dipped into a mentsuyu soup base. |
Soon after the success of Snow Country A-class gourmet, other prefectures like Shimame and Okayama latched onto the idea with special "gourmet certification meetings" and "Gourmet Fairs", but the Snow Country still remained the trendsetter with a special site dedicated to protecting its unique culinary masterpieces.
However, as mouth-watering as it may be—and is—, the elevation in quality and artisanship runs parallel to the elevation in price. In other words, not something you can afford to eat every day. So, what else is on the menu?
Plan "B"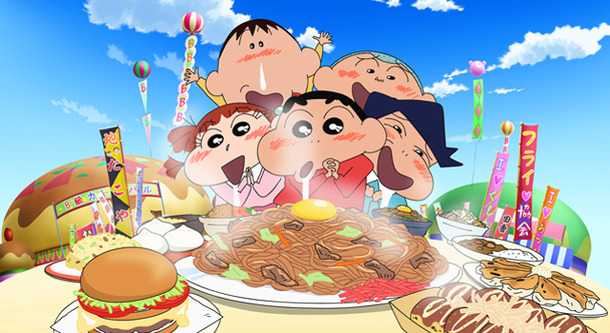 There's something comfortable about not being the absolute best-of-the-best. Takes the pressure off. Plus, it gives one the feeling of relatability. Suit jacket or sweat pants? Why have pajama sales risen 147% in the past several years and are slated to triple by 2027? Comfort. This is a pathos that also runs deep in Japan as well, and food is no exception. People love a good meal, but the thought of paying an arm and a leg is enough to lose your appetite. It was only natural that a hearty, traditional—and affordable—alternative rose to the top: the soul-food of "B-class Gourmet".
Once again, the term grew in popularity from a magazine article. In 1986, freelance writer for Bunshun Bunko magazine, Ryuji Tazawa, penned the iconic piece, "Tokyo Gourmand News B-class Gourmet Counterattack", as a response to overpriced restaurants claiming that the use of incredibly rare, elusive ingredients didn't pay for themselves. Diners from all walks of life rejoiced as they realized that they could finally, according to Tazawa, "enjoy the ordinary foods that are everywhere."
Moreover, B-Gourmet was inevitable. The economic bubble was reaching its zenith in Japan and average citizens were seeking a cheaper way to eat that didn't involve dropping 10,000 yen per meal. If the low prices weren't enough, these meals also carried the nostalgic weight of memories from childhood, created invisible bonds between those who dined together, and helped support local fledgling establishments. At first, it was only traditional local dishes. Think fast and filling: tendon, unadon, katsudon, oyakodon, gyudon, with plenty of soba, Akashiyaki dumplings and the okonomiyaki-like Monjayaki (are we salivating yet?). Then, after the "B-1 Grand Prix" in 2006, the concept of cheap delicious food spread like a grease fire to all corners of the country.
B-Gourmet is such a cultural phenomenon exclusive only to Japan that there are statistics, polls and numbers that accompany each prefecture's renowned offerings. The pajama-like comfort of soul food continues to rise around the country, which, as a result, has given rise to tourism in obscure towns and village that play host to savory "holes-in-the wall". Thus, B-Gourmet is a win-win on every level, with both patron and proprietor, rich and poor and old and young finding common ground around the table.
Fried vs. 5-Star
And we're back. Stuck on the train platform and torn between two equally satisfying choices.
Finally, you steel your nerves and make up your mind to attempt A and B, because in Niigata, both classes of gourmet exist hand-in-hand with each other, allowing for taste sensations across the spectrum. Michelin-worthy acclaim meets nostalgic food like Mom used to make. But, a pat on your thinning wallet reminds you that maybe A-gourmet may have to wait until next time. To the greasy shack we go.
In the crowded glossy diner, a table opens and you're promptly seated. The waitress hurries over. It's time to make a decision. Don't panic. May I take your order? You've browsed all the staple dishes, but nothing's jumping out! Focus. Remember your mission. Can I read you today's specials? Ah, yes. Excellent! Go local. But what's this? Noodles? C'mon, hit me with your best shot. How do you like your yakisoba: red, black, green or white? Your taste buds are intrigued…
---
Even though Joshua Furr is from North Carolina (home of bluegrass, flight and Pepsi), he prefers a life outside the U.S. Currently you'll find him in Warsaw, Poland.

He has a beautiful wife and two sons, all whom he forces to listen to Japan-based conversation and 80s music. Around lunch, he dreams about eating gyudon at Sukiya. When he's not spending time with his family, he's writing, teaching or tinkering with Adobe software.