If you are like me, you plan your trips around your meals. However, in Japan, this can be a daunting task for a number of reasons: Every place you go seems to be known for at least one noodle dish, restaurants tend to open and close at seemingly random times, and the availability of information online and/or in English is infinitesimal at best.
Have no fear: Edge of Niigata is here. In this post, I will help you discover the hidden gems of the Tsubame-Sanjo food world and provide you with everything you need to know before you go.
To Sample Seasonal Specialties: Kamameshi Shogetsu (釜めし松月)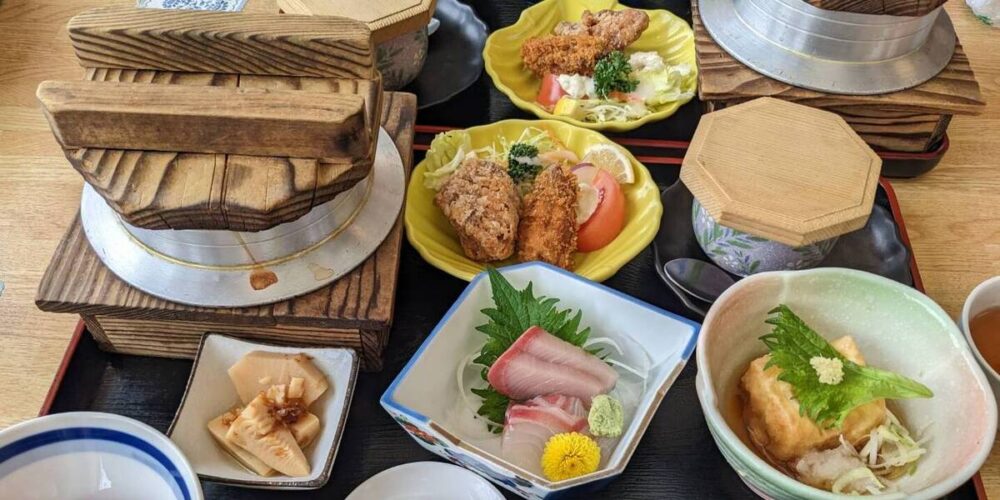 Kamameshi Shogetsu is one of the "must-do's" of Tsubame. Frustratingly lacking a website or online presence, it can be hard to find information regarding this restaurant. However, the lack of information is not indicative of a lack of excellent cuisine.
Though Kamameshi Shogetsu offers a comprehensive menu, I would be remiss if I didn't recommend their kamameshi (釜飯). A rice dish delivered to your table piping hot in a small iron pot, the kamameshi at Kamameshi Shogetsu is chock-full of Tsubame specialty vegetables and fresh Niigata seafood.
About Kamameshi Shogetsu
Address: 227 Sakuramachi, Tsubame, Niigata 959-1281, Japan
Phone: +81 120-664-075
Hours: Tuesday- Sunday 11:00am-2:00pm, 5:00pm-10:00pm (Closed Mondays)
To Warm Your Bones: Koshuhanten Ramen
(元祖燕系 杭州飯店)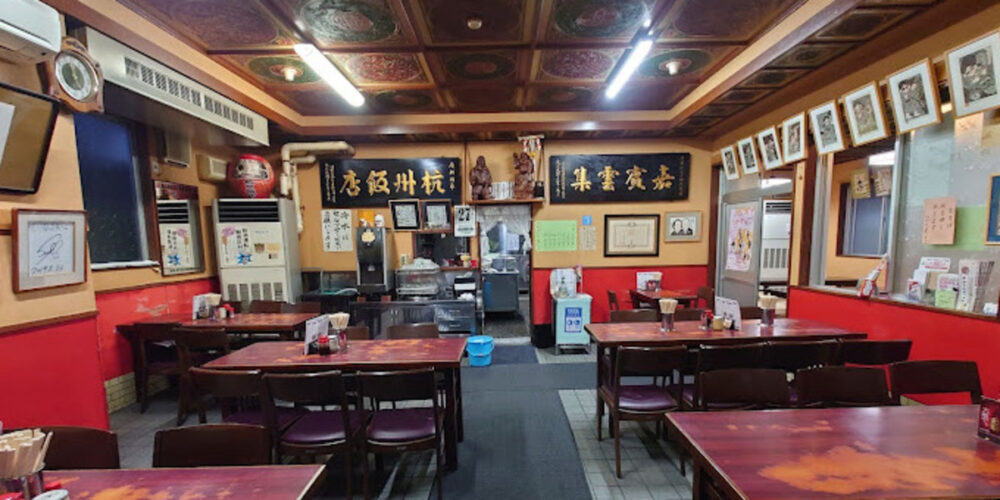 Koshuhanten has all the makings of a fantastic ramen restaurant: located in a primarily residential area, nondescript entrance, simple furnishing, cash-only policy, and the permeating smell of simmering pork, freshly drained noodles, and warming gyoza.
Since 1933, Koshuhanten has blessed the area with a Tsubame-Sanjo specialty: Se-abura (pork back fat) ramen. The added pork gives the broth a richer taste and fattier consistency, making it the ultimate dish on cold, snowy nights. Combined with its mouth-watering gyoza, Koshuhanten is well worth the stop during your time in Tsubame.
About Koshuhanten
Address: 49-4 Tsubame, Niigata 959-1288
Phone: +81 0256-64-3770
Hours: Tuesday- Friday 11:00am-2:30pm, 5:00pm-8:00pm; Saturday-Sunday 11:00am-8:00pm; Closed Mondays
To Experience an Immersive Adventure: Bit Italian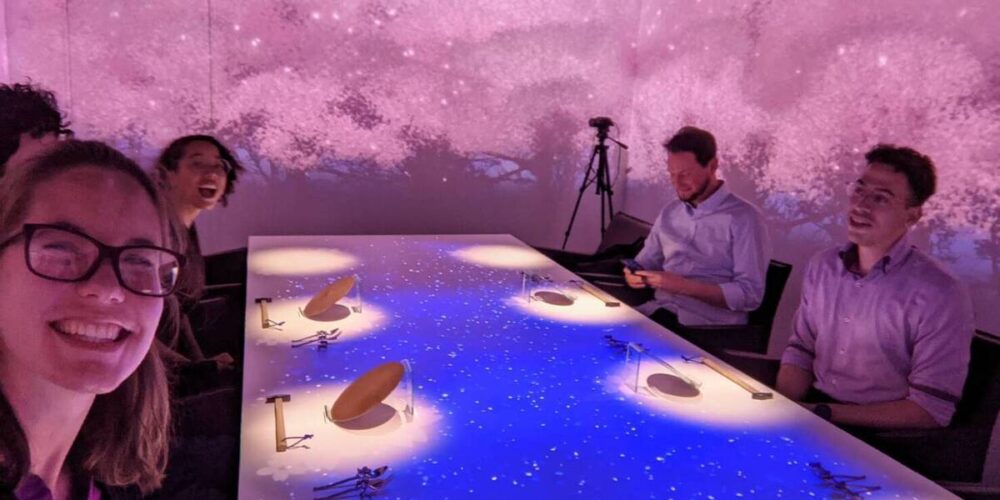 Takeshi Akiyama started Bit Italian in 2013 with the goal of "Tsubame-Sanjo's Dissemination." Akiyama wished to celebrate both the high-quality tableware and cutlery of his hometown of Tsubame-Sanjo and the unparalleled cuisine of Niigata. In 2019, the Tsubame-Sanjo location was opened, along with a 5D eating experience.
While the mouth-watering food at Bit is undoubtably worth the visit on its own, the 5D eating experience will be unlike anything you've experienced before. In the Tsubame-Sanjo Bit 5D experience, you can enjoy a creative course meal that activates all five senses. Images of the farms and oceans where your food was harvested are displayed on the walls and ceiling, while narration and music (with multiple language offerings) teach you more about Niigata and your meal. Each course is made of Niigata-grown ingredients served on Tsubame-Sanjo cutlery and paired with a beverage (alcoholic or non-alcoholic) that was brewed in Niigata prefecture.
If you are interested in food culture or just enjoy a great meal, Bit Italian is the place for you. Learn more about the experience here:
About Bit Italian
Address: 1-17 Sukoro, Sanjo City, Niigata Prefecture 955-0092 (just a 5-minute walk from Tsubame-Sanjo Station)
Phone: +81 0256-46-0680
Website: https://bit2013.com/
Hours: Lunch 11:30am-3:00pm; Dinner 6:00pm-11:00pm
To Achieve the Perfect Post: Bunsuido
Located just a short train ride from the city center, Yahiko is a small town on the edge of the Tsubame city lines. Nestled at the base of Mt. Yahiko, Yahiko boasts onsens, sprawling temple grounds, a gondola, and numerous restaurants.
While all of Yahiko could be considered Instagram-worthy, one restaurant sets the standard: Bunsuido. Bunsuido is home to the pandayaki, an adorable panda-shaped taiyaki snack. The Bunsuido pandayaki come in various flavors, and the seasonal options, such as edamame and strawberry custard, tend to feature Niigata's signature fruits and vegetables.
And as a bonus, if you go on the right day, you may even meet the Bunsuido mascot: an adorable, energetic panda!
About Bunsuido
Address: 1041-1 Yahiko, Yahiko Village, Nishikanbara District, Niigata Prefecture
Phone: +81 0256-94-2282
Website: https://www.facebook.com/panda.yahiko
Hours: 9:00am-4:00pm or until sold out
To Quench Your Thirst: Yahiko Brewing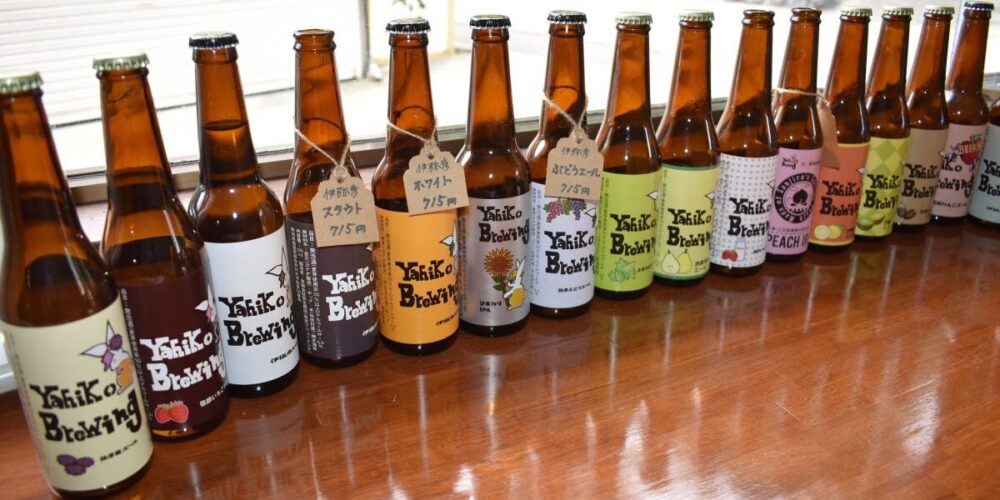 Craft beer can be difficult to find in Japan, but it is not impossible. Sometimes the best breweries are hiding in plain sight. Yahiko Brewing is located at the edge of Yahiko, a ten-minute walk from both the temple and the station.
Yahiko Brewing was founded with the goal of making beers that non-beer-drinkers could enjoy. Made from local Niigata products, including Yahiko-grown rice, Yahiko drinks are fruity and delicious, perfect for cooling down after a walk around the town.
Encompassing the first floor of a residential building with only a few tables to its name, Yahiko Brewing is a friendly mom-and-pop brewery with memorable beers. There is no better pairing than a Yahiko Brewing beer and a Bunsuido pandayaki as you gaze over the beautiful Tsubame-Sanjo region.
About Yahiko Brewing
Address: 1239-4 Yahiko, Yahiko Village, Nishikanbara District, Niigata Prefecture 959-0323
Phone: +81 0256-94-5841
Website: https://www.yahiko-brewing.com/
Hours: 8:30am-6:30pm (subject to change)
About Taylor

Taylor is a writer/copyeditor currently residing in Niigata, Japan. She loves traveling, and is always excited to find new areas of Niigata to explore. After all, who wouldn't enjoy a prefecture known for snow, sake, and seafood? Taylor can be found on LinkedIn and Facebook.