By: Luke Fosterling
---
Few things in life can compare to my experience on Sado Island. There lies a relative gold mine of hidden amazement that I never knew existed. My first time visiting the island, and certainly not last, was made most memorable by our visit to the gold mines. Sado Gold Mine and the surrounding area are full of wonder, history, and nature. There are several locations to consider when we talk about the Sado Gold Mine, as it's not only the mines themselves.
The parking and tour rendezvous points are all centered around the same area. Once there, you can choose from a variety of wonderful experiences and foods. Several tour options are available, including entering and (with a guide) exploring gold mines which date back hundreds of years. A wide and well lit mine has been modernized and is full of animatronics! For food, a soba noodle restaurant offers a place to eat a full meal, while outside the souvenir shop there is a vendor that sells local sweets and ice cream sprinkled with REAL GOLD! In the souvenir shop, you can choose and make your own pendant from a variety of molds. There is also a sign sharing the unbelievable amount of gold, silver, and other precious minerals mined from the area! Above the souvenir shop is a museum FULL of dioramas.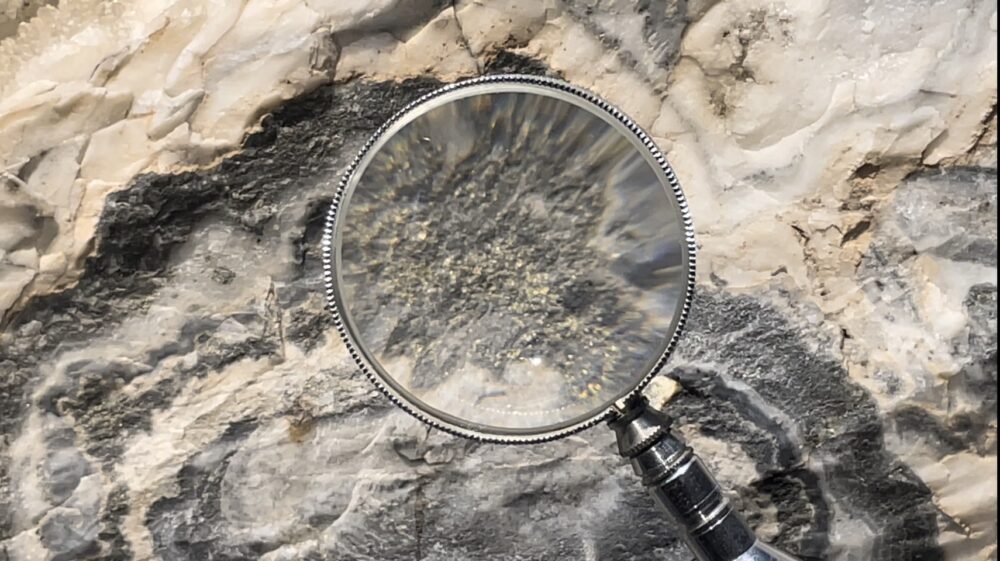 The dioramas show how people in the area lived, with almost every aspect of life surrounding the mining of gold. They also show the development of the mines from the Edo Period (1603-1867 A.D.) until the stopping of mining operations (though it's said that mining took place all the way back from the Heian Period which was between 794-1185 A.D.!). Not only is the area riddled with mines, but with historic monuments and ruins from the days of mining. Plaques explain what you are seeing. in both Japanese and English. With proper notification and reservation, one can take it a step further and receive guided tours through mines that, until recently, were closed to the public!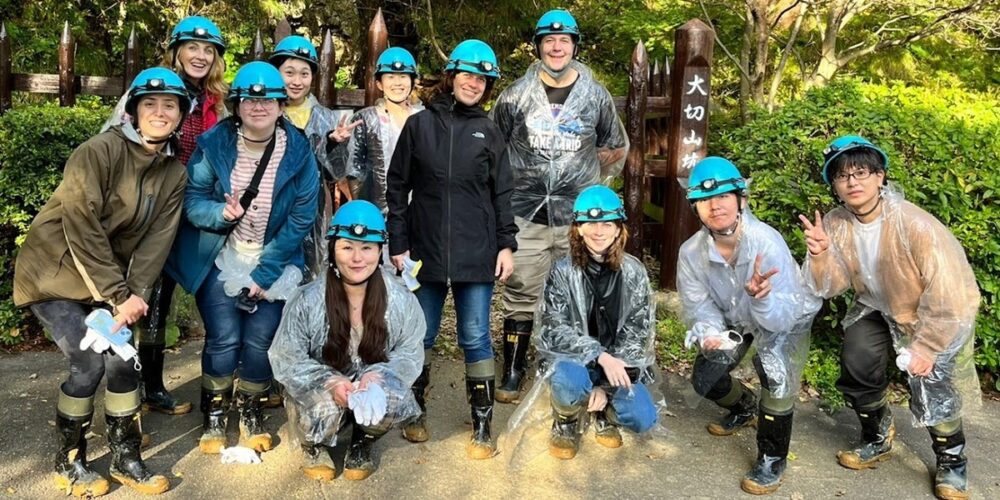 The amazing guides shared their knowledge in a wide range of fields! We were taughtwhy certain features were carved into the mines, such as for air or light. They explained how the miner's methods from the Edo Period were slower, but kinder and more respectful to the mountains they even worshiped. This was easily visible, even to amateurs like us, in the rock itself! We were shown, with real tools, the evolution of lighting used by miners dating back to the Edo Period! Several methods used to mine were also explained. They were kind enough to share with us how to find signs of gold, and then the depressingly large amount of stone needed to be excavated to produce even a small amount of it. There is construction being done to repair one of the elevator shafts that helped remove that stone from the depths.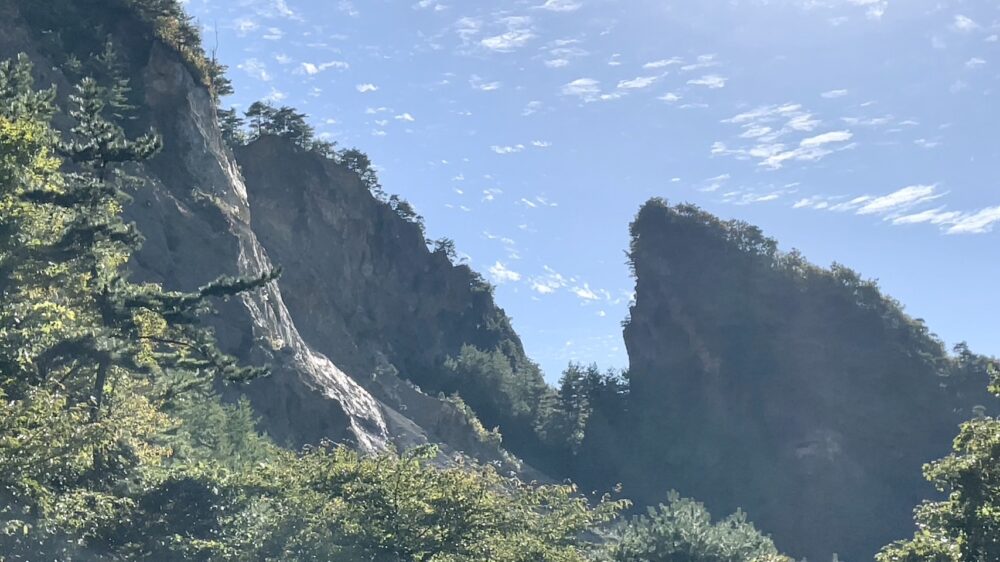 "Here is a testament to the greed of man." We stood staring up at a deep mountain cleft, a beautiful and sad landmark, as the guide told us this. Next to him was a delicately drawn picture from the Edo Period, showing the few mine shafts being dug and a shallow cleft. Over the years, the landscape of the area has vastly changed. Much of the mountain was taken, in the pursuit of riches. Now, however, nature has been given time and protection to recover. The infrastructure that scarred the landscape is now overgrown. The mountains are taking back what was always theirs, and it's a marvel to see what nature can do in a relatively short time.
Sado Gold Mine is a great destination for everyone! Nature lovers can simply breathe in the fresh mountain air, as you leisurely walk around ruins. History buffs will learn what the miners sang, hoping the mountain would soften its rock and make mining easier. Adventure seekers will marvel at how little light was used to see in the total darkness of the mines. Please go and experience all that Sado Gold Mine has to offer! ---
ABOUT THE AUTHOR:
Hi! My name is Luke. I'm an English teacher and a YouTuber. I love the outdoors and discovering new things! Niigata City has been my home for more than 10 years. The closeness to nature and convenience of a big city make it great for me to adventure in!
https://www.instagram.com/inaka_adventures/   
https://www.youtube.com/channel/UCpAUMaavSmyP1zx3sB2_B_A