Sake is Japanese rice wine.

It is believed that sake has originated in Japan in the Nara period (710-794). However, it had not gained popularity until the 10th century when shrines and temples became the sake producing centers (in fact they remained so for about 500 years). Later, rich landowners also started producing sake to use any excess rice harvested from their lands.
A sake master is called Toji (杜氏). Traditionally the skills were passed from father to son. However, in modern times there are even universities that teach this art. And yes, please note that in Japan Toji were often viewed as artists – much as a musician or a painter would be.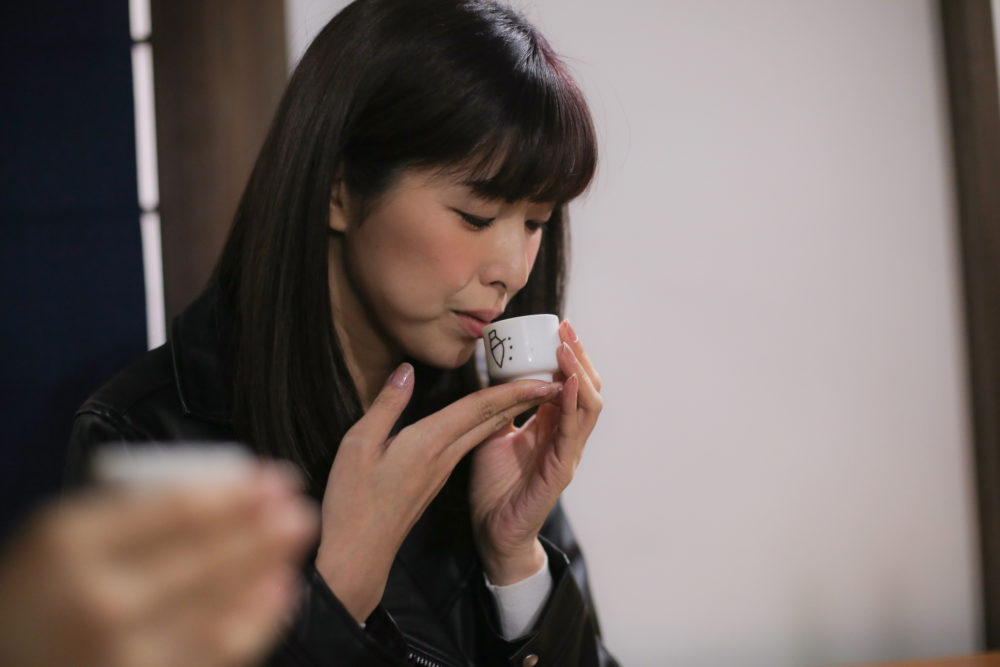 Making Sake
Unlike the name suggest, the production process of sake is closer to that of beer than wine. Before the 9 to 12 month maturation period, sake brewing takes 60 to 90 days, and there are a few key players in the process.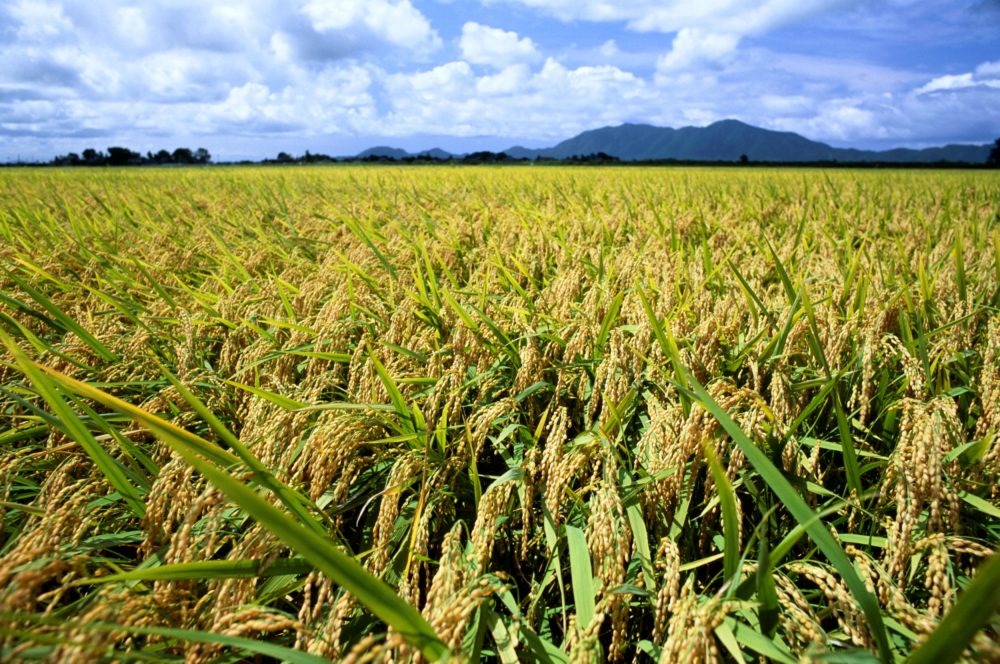 Rice.
There are at least 80 types of sake rice, which are not considered edible for their large, strong grains. Rice is carefully prepared by vigorous polishing. In fact, since only the starchy inside of the rice is preferred for the sake, often as much as 60% of each grain is polished away. The more polished the rice is, the more expensive the sake (although in this case, price may not guarantee quality).
Water.
From washing the rice in preparation, to deluding the final product – water is a key player in almost every major step of production. Here, mineral content is the important factor. Softer water tends to produce sweeter sake, while for dry sake harder water is used. Additionally, water containing many minerals produces yellowish and weakly flavored sake.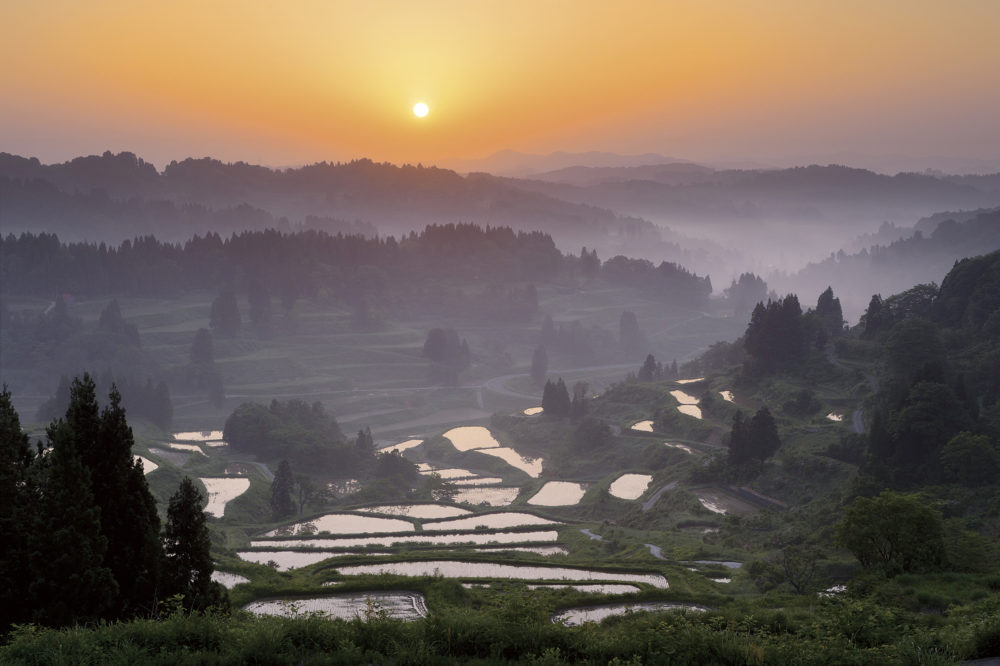 Koji-kin.
As in making miso and shoyu (soy sauce), glucose-producing fungus (or koji-kin) is used in sake production. The spores are spread over steamed rice, where the warm and moist conditions are perfect for converting starch into glucose (sugar).
Fermentation.
In sake production fermentation takes several days. Steamed rice, water, and koji-kin are added to yeast (which turns glucose produced by koji into alcohol). This process is repeated several times over about 5 days. Unlike beer, where sugar production and fermentation (sugar into alcohol) happen consecutively, in sake production the two processes happen at the same time. This allowed for higher alcohol content than other spirits.
Niigata – the snow country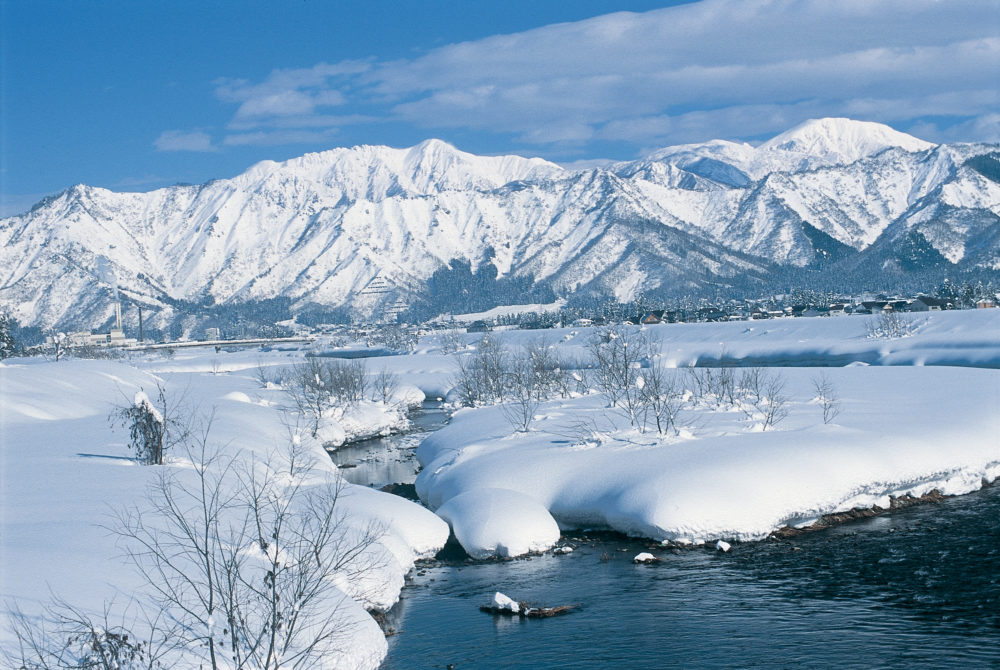 Snow is the key factor for Niigata sake industry. Snow acts as an air purifier. Additionally, melted snow leaves pure water, with very low mineral content, which is perfect for sake-making. Lastly, the pure water nourishes the rice-paddies, where sake production truly begins.
---
Jenya Yuss came to Japan in 2015 and has not left since. She has lived in Nagoya, Ishikawa and finally settled in Niigata. She loves to be in nature and enjoys all types of outdoor activities.

She likes to write about history and culture, but really would tackle any topic!