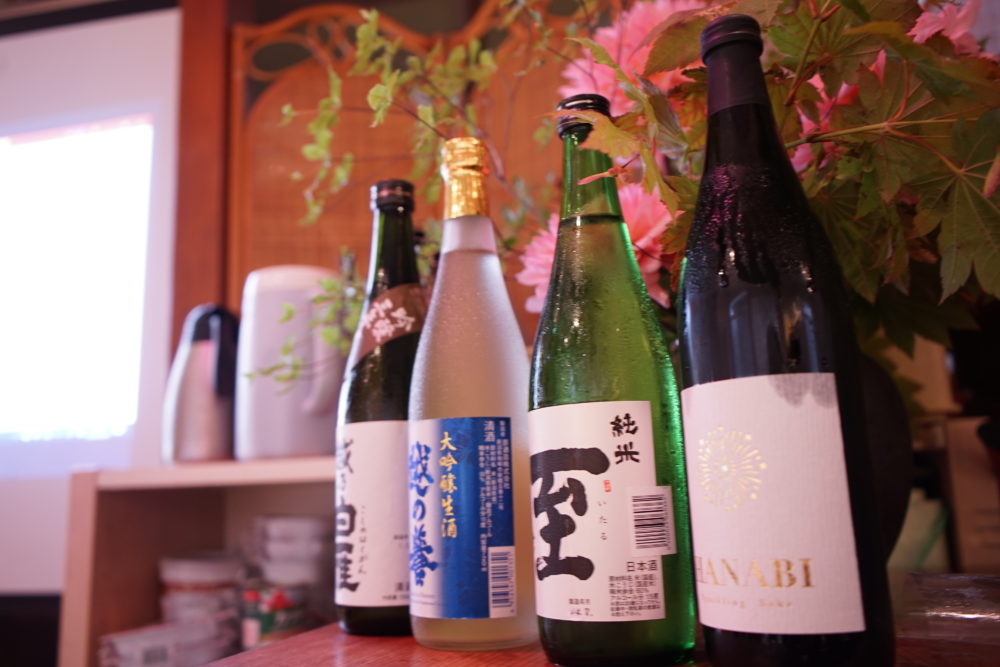 I saw a remarkably interesting event on EDGE OF NIIGATA's Facebook page. I needed no time to think and consider. I simply clicked the button and registered. I participated in the SAKE TASTING AND LECTURE event!!
I heard that until now, EDGE OF NIIGATA hasn't been offering their experience-based content for locals living in Niigata. However, it seems now there is a chance to learn, feel, and experience their tours. Which is perfect for someone who is always looking for something new – someone like me.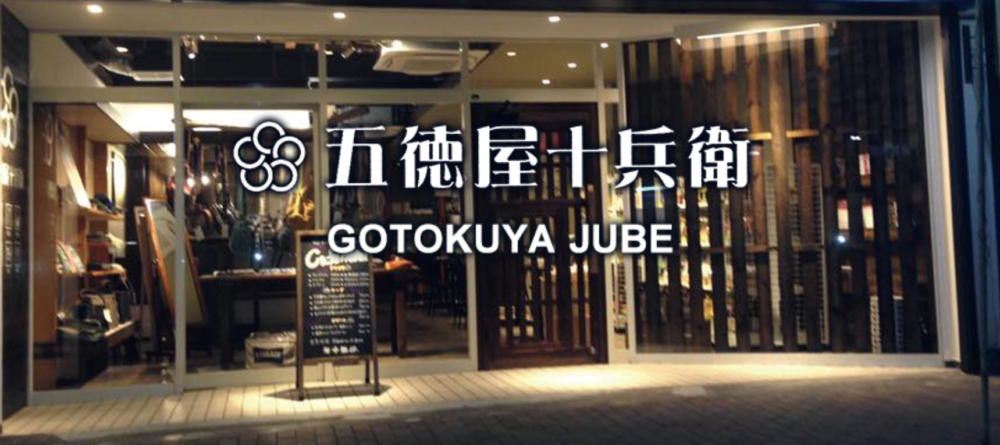 The day of the event, I went to GOTOKUYA JUBE. It had been a Japanese traditional style house, but after being vacant for many years, GOTOKUYA JUBE opened as combined café. The staff was very friendly and welcomed us with open arms. I've interacted with EDGE OF NIIGATA online before, but it was the first time meeting them in person. Needless to say, they made a great impression.
In the beginning I was a little nervous and shy about my English skill. But to be honest, it was completely unnecessary. Everything was awesome. I did not anticipate, how much fun it would be! EDGE OF NIIGATA created a safe and informative environment. For sake beginners, I believe this is the perfect place to start.

Taste carefully selected sake.
There are many breweries in Niigata, and when visiting one of them, the number of choices can be overwhelming, while the information provided about the differences can be lacking. In this event, EDGE OF NIIGATA staff carefully selected the best sake this summer season had to offer. And they thoroughly explained the differences between the four types. I was familiar with some of the Sake selected, but other types were new and pleasant surprises.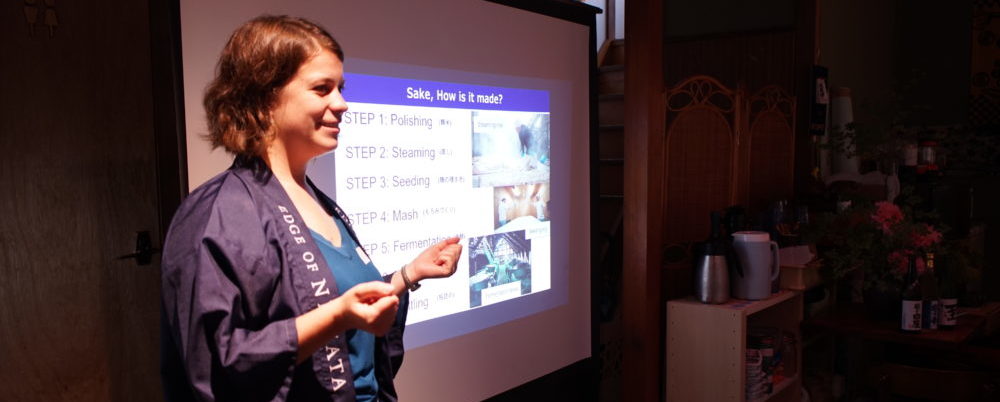 Learn tricks to proper sake tasting.
Often when visiting a brewery, the staff provides a full tour of the facilities. However, when it comes to tasting sake, very little explanation is given. A beginner, like myself, may not know what to pay attention to during the tasting, which makes the experience bland together. EDGE OF NIIGATA provides a fun and interactive learning experience, teaching the listeners the basics to sake tasting. The explanation is done in clear and easy English. And it's lots of fun.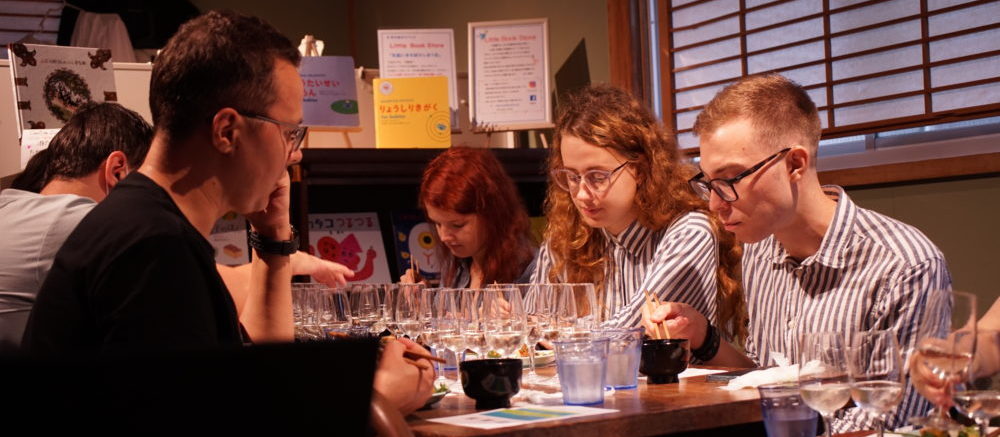 Relax and just have fun.
Sometimes tasting sake can be intimidating in brewery settings. However, EDGE OF NIIGATA and the restaurant staff had created a relaxing and fun atmosphere. I felt that I could learn, drink, eat, and freely talk to the people around me. Learning is not just for children. We need that.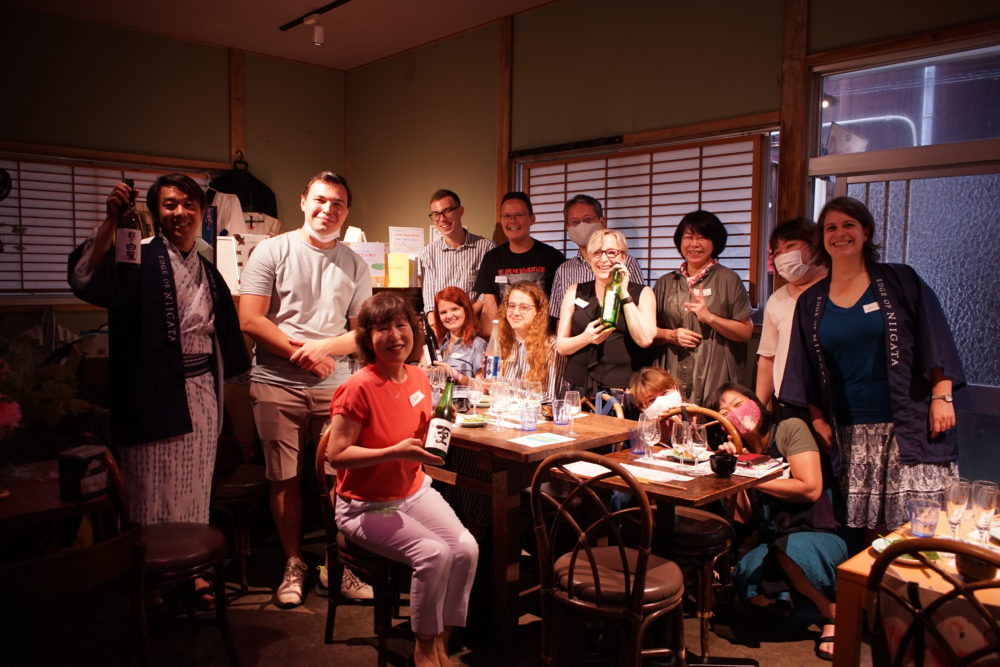 Around the end of the event, I was little bit drunk, but I had a great time learning new things and interacting with very friendly local people and EDGE OF NIIGATA staff. Now, I want to dive deeper and learn more about local sake and other sake in Japan.
EDGE OF NIIGATA will host more events in the future. The sake featured will be different, so I am excited to go once again and continue my sakeducation (sake education).
---
Jerry A was born in Niigata and he is very proud of his hometown. Every day, he is delighted by the contrast of Niigata City business district and the raw nature of the surrounding farms and mountains. He likes to write about Niigata culture, history, and traditions.

He is a big fan of Sake.